I don't put no wicket where bowler will kill the batsmen: Trinidad Curator
Updated - Aug 17, 2016 5:16 am
57 Views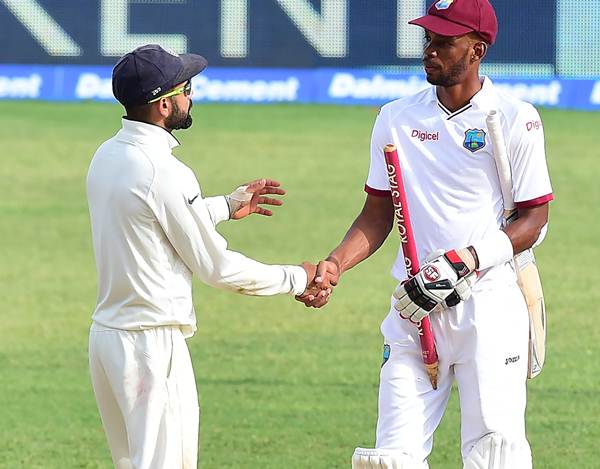 Ahead of the fourth and final Test match of the series against India at Port of Spain, the pitch curator Ronald Faria, who himself is a former batsman, said that he will never create pitches which will kill the batsmen.
Faria, who played his first-class matches at this venue has appeared 52 matches and had scored over 2000 runs. He started off his career as a wicket-keeper batsman, who opens the batting has scored 11 half-centuries and a century. Later on in his career, he tried his luck with the ball in his hand, as he claimed 3 wickets at an average of 13.33.
He lamented that there will be help for both the batsmen and bowlers as there will enough assistance especially for the spinners. He also said that the pitch will be good for batting in the first three days of play.
On Wednesday morning, there was a lot of dry spots at the ends, with good grass coverage. He said that the grass will be cut before the match.
"We saw it today this morning, and we don't know if we are getting the sun. Maybe before 5 o' clock this evening we will have rain again. So you have to put the water when you want. You can't just put water and leave it there," he said, speaking to Cricbuzz.
"I am a batsman groundsman. I don't fix any wicket to help the bowler, if the bowler is good and gets a wicket, then good. But I don't put no wicket on which the bowler will kill the batsmen," he added.
He pointed out that despite the first 3 days said to be good for batting, there will be still enough for the bowlers to pick wickets. "Within the first three days, I won't have to do anything on. No footmarks to fix and all that. (But) It will do something before the (fourth day) because this wicket usually takes a little spin," he summed up.