I feel bad to be not part of the one-day team, says Ishant Sharma
Ishant first toured Australia 11 years ago and was there that he shot to fame.
Updated - Nov 16, 2018 4:11 pm
2.4K Views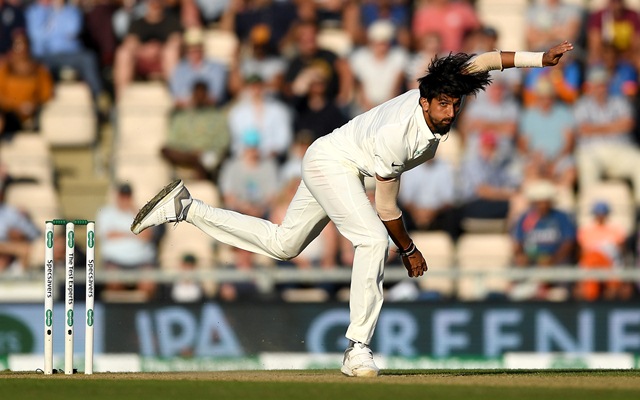 Ishant Sharma has been the workhorse of the Indian Test team for over a decade now. He has bowled his heart out day in and day out and a lot of times only criticism has been his share of accolade. Ishant has played some limited-overs cricket as well but given his tendency to leak runs was soon branded as a Test bowler. He was the lead pacer when India won the Champions Trophy in 2013 and bowled the eventful over in the final against England that turned the game in favour of his team.
However, Ishant feels neglected having not been considered in the teams for the shorter formats and wants to be able to play all the versions. He has played 80 ODIs and picked up 115 wickets at an average of 30 and economy of 5.75. The lanky pacer has featured in 87 Tests and picked up 256 wickets, his shot to fame was the tour of Australia in 2007 where he made Ricky Ponting dance to his tunes. He certainly knows getting frustrated with the fact that he's considered a Test player won't help the cause and thus tries to maintain a positive perspective.
"It hurts to be ignored for limited-overs cricket. I feel bad to be not part of the one-day team. I want to play all three formats. But I can't control. If I get frustrated and keep thinking that I am just a Test player, then it would affect my Test cricket," Ishant told The Times of India.
Go for the kill
He is also aware of the fact that it might as well be his last tour of Australia and thus wants to make a lasting impact and 'go for a kill'.
"I am 30 right now. I don't know if I will be on the next tour as I will be 34 then. I'll give whatever I have in me. Anyway, I always go for a kill as you don't get a second chance playing for your country," he added.
He is the most experienced pacer in this Indian attack and has taken up the responsibility to not just set his own fields but also helps the other bowlers suggesting the lines and lengths they should be bowling.
"I share my experience. I can set the field and tell other bowlers about the lengths to bowl. I try to ensure that once they become seniors, they can be good seniors. I can tell you that I am mature. I can set my fields and bowl according to the situations. As you grow old, the body has a lot of wear and tear. It's all about your mental state," he said.
Ishant will be in action when Team India takes on Australia in the first Test of the four-match series on December 16 in Adelaide.
[interaction id="5be792cf3cea78953b553057″]