I feel Mumbai Indians will defeat Team India as well: Aakash Chopra
Aakash Chopra opined that Mumbai has a better pace attack than the Indian team
Updated - Nov 13, 2020 8:46 pm
771 Views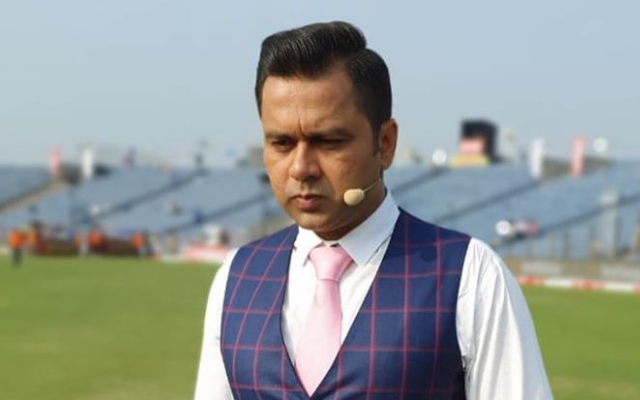 Former Indian opening batsman Aakash Chopra believes that the IPL franchise Mumbai Indians (MI) is capable of defeating the Indian cricket team if the two happen to face each other in a T20 series. The veteran explained in detail how Mumbai can outshine Virat Kohli & Co. in all the three facets of the game be it bowling, batting, or fielding.
In a video uploaded on his YouTube channel, Chopra started his analysis by speaking highly of the middle order of MI that boasts of having power-hitters like Kieron Pollard, Hardik Pandya and Krunal Pandya.
"The Mumbai Indians have so much depth that the opposition drowns in that. If you talk about batting, they have Hardik Pandya and Krunal Pandya after Kieron Pollard. They hit so much that stopping them becomes impossible," Aakash Chopra said.
Aakash reckoned that every player of the franchise is competent of being the match-winner for the team. Speaking about the bowling department, the commentator opined that Mumbai has a plethora of fast bowlers who can do wonders for the team. He explained this by giving the example of Jayant Yadav who replaced the main spinner Rahul Chahar in the final and bowled a brilliant spell.
Aakash Chopra believes Mumbai has a solid batting line-up as compared to the Indian team
"If you talk about their bowling, they kept on playing Rahul Chahar for the entire tournament and when the chance came they played Jayant Yadav and he also did well. Anukul Roy comes as a fielder and takes 2-3 catches and they have a plethora of fast bowlers with them."
The former KKR player further added that MI will come trumps in the T20 series against the Indian team only if Rohit Sharma, Jasprit Bumrah and Hardik Pandya play for the former instead of the latter.
"This team does not have any deficiency. There is no doubt that the Mumbai Indians is the best franchise team in the world, but if they play a three-match T20 series against the Indian team where the Mumbai Indians players will play for them, i.e. Rohit Sharma, Bumrah and Hardik Pandya, I feel they will defeat Team India as well."
"Team India's biggest strength is Bumrah's bowling, that is there with Mumbai, Rohit Sharma's opening, that is with Mumbai. If you talk about batting depth – Krunal Pandya, Hardik Pandya and Kieron Pollard – their No.5, 6 and 7 is better than the Indian one." Chopra said.
The 43-year-old also feels that Mumbai will give a tough competition to the Indian top-order of KL Rahul, Shikhar Dhawan, Virat Kohli. The former cricketer also reckoned that people may feel Surya and Ishan are a weak link in front of Virat and Shreyas but both the batters are skilled enough to have a place in the Indian team.
"Quinton de Kock and Rohit Sharma's opening combination will give competition to KL Rahul and Shikhar Dhawan. Ishan Kishan and Suryakumar Yadav, whom you might feel is their weak link, should have been in the Indian team. I leave it to you to decide on who would do better if India plays, say Virat Kohli and Shreyas Iyer."
"Every single player of the Mumbai Indians will come up trumps against 100 players," says Aakash Chopra
Aakash Chopra opined that Mumbai has a better pace attack than the Indian team. However, the renowned commentator admitted that one front where the franchise lacks is their spin department as India has a more lethal and experienced attack with the likes of Yuzvendra Chahal and Ravindra Jadeja/Kuldeep Yadav.
Also Read
"If you see the bowling, keep Bumrah in front of Shami, Trent Boult in front of Deepak Chahar/Bhuvneshwar Kumar and Pattinson/Nathan Coulter-Nile in front of Navdeep Saini, tell who will be better."
"There is only one area where the Indian team might be actually better and that is the spin department where you might play Ravindra Jadeja/Kuldeep Yadav with Yuzvendra Chahal. But that does not make a difference. Every single player of the Mumbai Indians will come up trumps against 100 players."
The veteran opener signed off saying that Mumbai Indians are the best team on the planet in the shortest format of the game and are capable of defeating the national team of any country.
"So, it was a near perfect season for the Mumbai Indians. They are the best team on the planet and will humble India as well if they play against them, that's what I feel." Chopra concluded.