I have played with Sourav Ganguly and I know he wants India-Pakistan games to resume: Kamran Akmal
Akmal further asserted that the ICC has a big role to play in resuming the India-Pakistan matches.
Updated - Jul 3, 2021 10:05 am
733 Views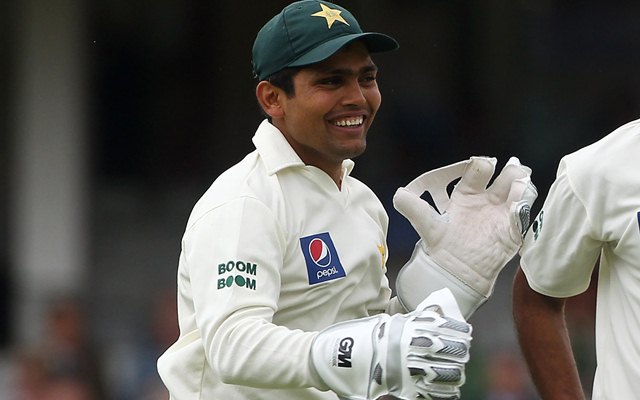 Follow us on Telegram
The political tensions between India and Pakistan have not allowed the teams to lock horns against each other in a bilateral cricket series. The two nations are seen playing against each other only in the ICC tournaments in recent years. India and Pakistan had last played a bilateral series long back in the year 2013-14, and since then their encounters have been scheduled only for the ICC events.
Stating about the future possibilities of the two countries playing against each other, the veteran Pakistan keeper-batsman Kamran Akmal feels that the BCCI president Sourav Ganguly could play an important role in bringing the thoughts of the countries playing each other to reality.
"The biggest factor is that Sourav Ganguly is the BCCI President. He has played so many games against Pakistan and he understands the importance of these games and how the games can bring the two nations closer. I think he would like to see India play Pakistan during his tenure. I know he wants it, I have played with him and I am sure he thinks about this. The players of that era, they surely want India vs Pakistan games to resume." Akmal asserted
Kamran Akmal on ICC's role in hosting India-Pakistan games
Akmal further opened up and said that the ICC has a big role to play in resuming the India-Pakistan matches. He added that if both the nations face each other in the World Test Championships in the respective countries then it would be a great initiative to better the relationship amongst them.
"The ICC can play a major role in ensuring India vs Pakistan games resume. But the ICC should look into this that India vs Pakistan games resume. Especially for the World Test Championship, where we go and play in India and they come and play in Pakistan. No neutral venues. Only then will the relations get better,"
Expressing his thoughts to Sawera Pasha on her YouTube channel, Akmal also recalled the matches between the two countries. He narrated that the atmosphere when the two nations faced each other would reach the crescendo and that the fans savored every moment of it.
"This has been going on for the last 10-12 years. The biggest losers from this are the two nations and their people. Whenever we used to tour India, the fans used to shower us with love. When India used to tour Pakistan, our fans used to make them feel welcome. It used to be a festive atmosphere, and apart from India and Pakistan, the entire world used to watch the games," Akmal added.
Follow us on Google News