I haven't seen MS Dhoni sledge ever, says Wriddhiman Saha
"I haven't seen MS Dhoni sledge ever. So it is not compulsory that you have to sledge," quoted Saha.
Updated - Aug 7, 2017 8:19 pm
2.1K Views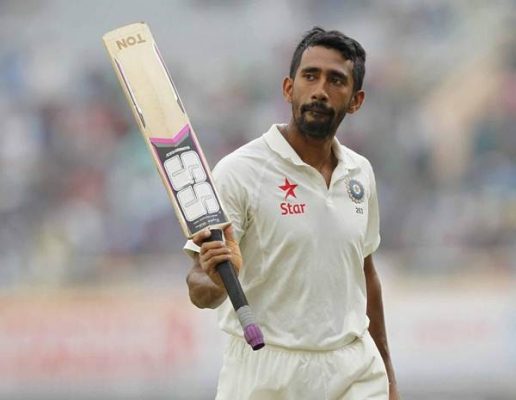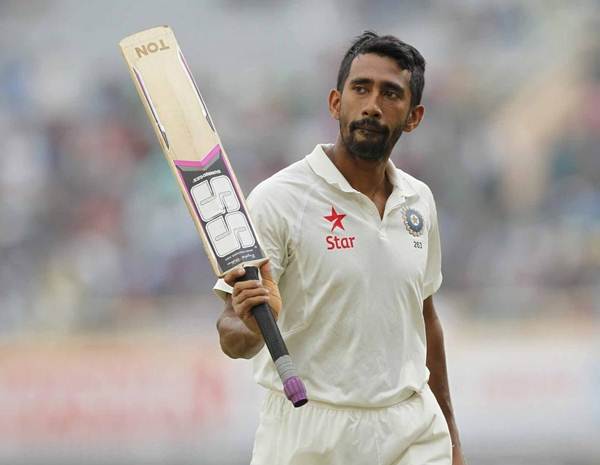 Indian Test team wicket-keeper batsman, Wriddhiman Saha, has been one of the unsung heroes of the team. His contribution to the national side remains valuable, albeit underrated on most occasions. Taking no credit away from him, Saha surely deserves every bit of the mention that has helped the Indian team become a formidable side in the Test format of the game.
As per the recent quotes in the Times of India, Wriddhiman Saha spoke at length about how he goes about his game. He remarked that it s not important to sledge in order to succeed. He cited the example of MS Dhoni in this regard, trying to elucidate his point.
"I haven't seen MS Dhoni sledge ever. So it is not compulsory that you have to sledge. Sometimes (in order to unsettle opposition), we can twist things and say like the pitch is poor, or you have played a poor shot. That much is fine," quoted Wriddhiman Saha.
"I liked Adam Gilchrist from childhood — both his batting and keeping style. I think of him as an ideal 'keeper. There are other wicketkeepers like Mark Boucher and Ian Healy. They were also good. But Adam Gilchrist is my favourite," Saha noted.
Speaking further on the way he grew up in the cricket world, Saha noted that his coach often told him to stick to his basics. In the end, it all boils down to how well you make the most out of the limited opportunities that you get. Saha still feels very happy whenever he is able to contribute to the team's cause.
"My childhood coach Jayanta Bhowmick used to tell me that if I do well then automatically your name will be prominent in selection circles. He told me not to play for myself but for the team whenever you get even small opportunity keep contributing to the team's cause. I have tried to do that only. Even now I am only trying to do well for the team and if my contribution is there I will be very satisfied," quipped the Indian Test wicket-keeper.
On playing 100th FC game
The third Test between India and Sri Lanka at Kandy will be the 100th First Class game for Wriddhiman Saha. Saha was totally unaware of this when he was informed about it. "I am just being told that this is my 100th first-class match. I didn't know. It is a milestone but I will try playing as long as possible," said the humble Bengal lad.
On his rise
Things have not always been on the merry side for Saha. He had to wait for a long time for his chance in the national setup. He recalled that it was very tough for him when he had started back in his early cricketing days. He kept performing well and eventually rose up the ranks in the Indian cricket circuit.
"Coming from Siliguri, it was tough. When you come from outside the city it is tough because you have to work out accommodation, find out a good club and then think about gettinhg opportunities. After all these, comes the performance. My aim was to keep performing consistently in my keeping and batting. I was doing that so I got selected for Bengal and then got a national call-up," recalled Saha.
On potential whitewash
Team India is currently leading the 3-match series 2-0. In all probability, they have a handy chance of making it a clean sweep in the series. However, Wriddhiman Saha feels that the team is only keen on playing good cricket and is not letting these thoughts overpower their mindset.
"We haven't thought about 3-0. We believe in match by match process. We are leading 2-0 and in the next match, the aim is to produce a similar performance," conceded Saha.