I miss the 7'o clock nervousness before a Test match: Sourav Ganguly
Sourav Ganguly is one of India's greatest captains and batsmen.
Updated - Apr 13, 2021 10:27 pm
151 Views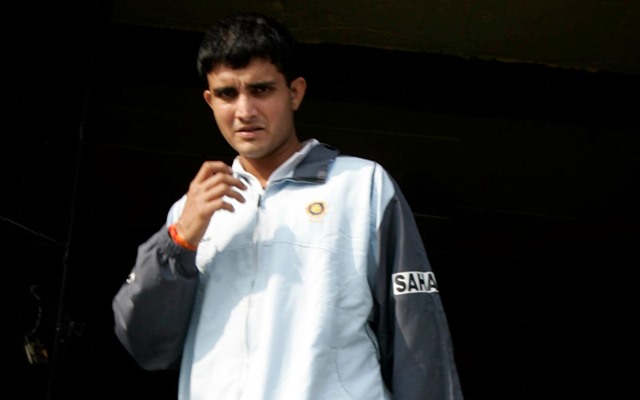 Sourav Ganguly is one of the most successful Indian captains of all time. He took charge of the national team when the country was rocked by the match-fixing allegations in 2000 and totally justified the decision. In no time, he formed a team of talented youngsters and legendary seniors and instilled a fearless approach in Indian cricket.
Some of the youngsters who got a chance in the national team are Virender Sehwag, Yuvraj Singh, Zaheer Khan, Mohammad Kaif. Most of the players went on to retire from the game as legends. Under Ganguly, India learned the art of winning overseas. Under him, India won the NatWest series in 2002 in England, made it to the final of the 2003 World Cup in South Africa, drew the 2003/04 Test series in Australia before winning the Test series in Pakistan in 2004.
Apart from his captaincy records and stats, it was Ganguly's inspirational, driven, in-your-face and fearless attitude that defined his legacy. The legendary cricketer taught India the art of giving it back to the opposition. He rarely looked nervous on the cricket field. But the 48-year old has recently admitted that he used to get nervous before a Test match.
I cannot afford to fail: Sourav Ganguly
Recalling his playing days, Sourav Ganguly has said he missed the "7'o clock nervousness" moments while getting up for a Test match. The former cricketer revealed that he used to feel the pressure to perform before a Test match. Presently serving as the BCCI president, Ganguly stated that he misses the challenge and expectation of doing well in Tests.
While sportspersons are advised to avoid nervousness, Ganguly said that it is not a bad thing. He stated that nervousness can help an individual become better as he urged the players to utilize it in a positive manner.
"I miss that nervousness in the morning at 7 o'clock. When I used to wake up and get ready, wearing my track bottoms, shoes to play a Test match…I was under pressure to perform. I knew I cannot afford to fail as if I performed well, by evening 4.30, I'll be a hero to all the people in the country," he said recalling his playing days," Sourav Ganguly was quoted as saying by The Times of India.
"So I miss that challenge, miss that pressure, the expectation every morning. I think that is something that every individual should learn to embrace. Nervousness is good, it actually helps you to become better, play better, so accept nervousness before a game and utilize it positively to help you increase your performance," he added.