'I sulked, personally needed a hit to wake up' – KL Rahul on life after Koffee With Karan fiasco
Rahul's fortunes have taken a turn ever since the incident as he is currently one of India's most prolific run-scorers in ODI and T20I cricket.
Updated - Feb 1, 2020 2:45 pm
5.1K Views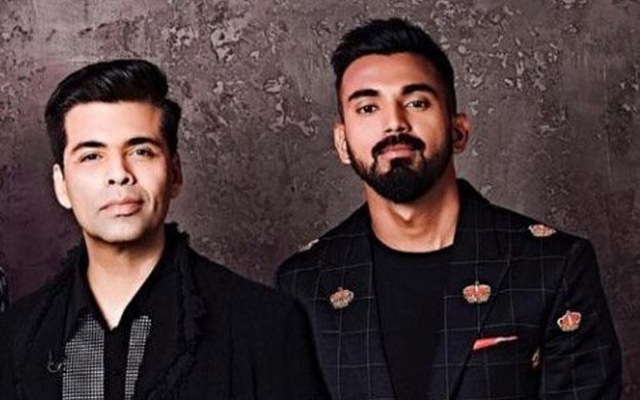 KL Rahul's world seemed to have fallen apart after his controversial episode on Koffee With Karan a year ago. He was provisionally suspended and was called back midway from the tour of Australia. And his career seemed to have gone into the doldrums. But the Karnataka batter has come a long way and after a year, he is one of India's most consistent run-scorers at the top of the order.
The 27-year-old Rahul was also a part of India's World Cup squad where he batted, both as an opener and at the middle-order. However, the transition wasn't an easy one for Rahul, who had become sulky and short-tempered after the fiasco in the TV show. Going down the memory lane, Rahul said that those time were difficult for him as well as for his family, who were mindful of the society.
I didn't want to do anything: KL Rahul
"Everybody kept saying time will heal, but you don't see it as a young guy. I hadn't really performed well earlier in Australia [December 2018-January 2019]. There was that frustration. It was tough on my family as well because my mom and dad worry about society, what people will say…" Rahul was quoted as saying in an interview GQ India.
"I sulked, I won't lie. I didn't want to do anything. The only thing that made me forget what was happening was training, cricket and some golf. Now, after a year, when people say 'time heals', 'everything happens for the best' etc, these clichéd lines start to feel true," he stated.
It made me stronger: Rahul
Rahul, who got involved in the controversy along with Hardik Pandya, admitted that he needed the jolt to get himself going in life. After the incident, Rahul became more determined and devoted time towards making himself stronger and disciplined.
"I personally needed a hit like that to wake up and know which direction I'm going in. I realised I wasn't good at anything else [except cricket]. I was too far into this, I'd chosen what I have to do and I had to give it everything. From there, my focus became better. It made me stronger and more disciplined," he added.
Rahul is currently in New Zealand, playing the five-match T20I series. In the first two matches at the Eden Park in Auckland, he notched half-centuries. Rahul's fortunes have turned around to such an extent that he has been appointed as Kings XI Punjab's skipper in the IPL after Ravi Ashwin's departure.