'I was crying so heavily and I was shaking'- Moises Henriques reveals that he tried committing suicide in 2017
If you looked up the depression symptoms on Google, I was ticking off every single one of them, says Moises Henriques.
Updated - Apr 23, 2020 8:59 pm
28.8K Views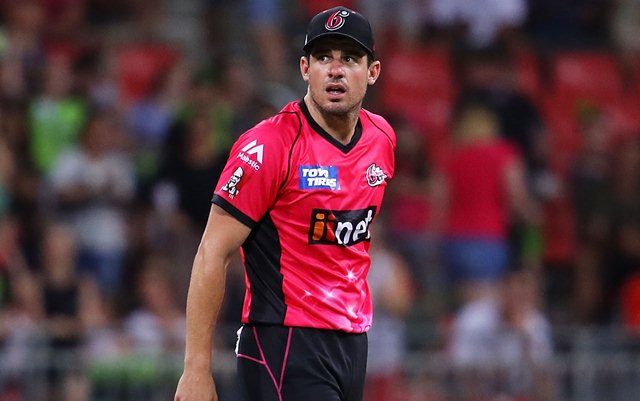 Moises Henriques, the all-rounder from Australia has opened up on his battle with depression. And, he also revealed that once he also thought of committing suicide during a Sheffield Shield game. But it was due to his near and his dear ones that he decided against it.
In the recent past, the count of players struggling with mental health issues has seen a significant rise. This issue came into the spotlight after Glenn Maxwell, the prolific Aussie all-rounder took an indefinite break from international cricket during the T20I series between Australia and Sri Lanka. Many players like Sarah Taylor, Jonathan Trott and Will Pucosvski are part of this list, who once reported about their mental health problems.
Moises Henriques reveals something shocking
In a podcast, Moises Henriques said that if anyone checks on google about symptoms of depression then he was having every single one of them in 2017. The Aussie international added that he was going through a very bad phase and also lost 10 kg weight in four weeks at that time.
"If you looked up the depression symptoms on Google, I was ticking off every single one of them, and quite severely. I lost about ten kilos in maybe four weeks. I went from 98 kilos to 88 kilos in the space of four weeks," Henriques told Neroli Meadows on the Ordineroli Speaking Podcast.
The 33-year-old recalled an instance from a Sheffield shield game and said that he won the toss and elected to bowl against Tasmania at Bankstown Oval. As per Henriques, he had expected a greener top where the bowlers will surely get some help from the track but that didn't happen. The batting side declared their side on Day-2 after posting a mammoth total of 450 runs on the scoreboard.
He said that in the 1st innings his side was reeling out at a score of 90 for a loss of five wickets. Moreover, he also failed to score big in that match as he got dismissed after scoring just 20 runs in his inning. Henriques recited that while going back home at the end of Day-2, he was driving his car at very high speed and he thought to go and bang it into a pole. But, the thought of its consequences stopped him from doing the same.
Afterwards, he began crying in the car with tears rolling down his cheeks. "I won the toss at Bankstown Oval in a Shield game against Tasmania, and we elected to bowl on what I thought was going to be a green seamer. At the end of the day, they were 2/290. Come day two, they get 450, declare, and we're 5/90 going into the end of day two. I got out for like 20-odd.
"I remember driving down the M5 back home, doing 110 km/h, and I remember thinking to myself in the car, 'If I just ran straight into this pole here, what would happen? What would be the consequence of what would happen?' I can't do that. It's not fair on my brothers, it's not fair on [my partner] and it's not fair on all these people who are there for me.
I can't leave my team with ten men for the next two days. Also, I ended up having to pull over because I was crying so heavily and I was shaking. I had to pull over, just took five minutes," the cricketer said.