'I was having a drunk life back then' – Ollie Robinson opens up on his old racist tweets
He was named among one of the five Wisden Cricketers of the Year
Updated - Apr 21, 2022 5:57 pm
1.4K Views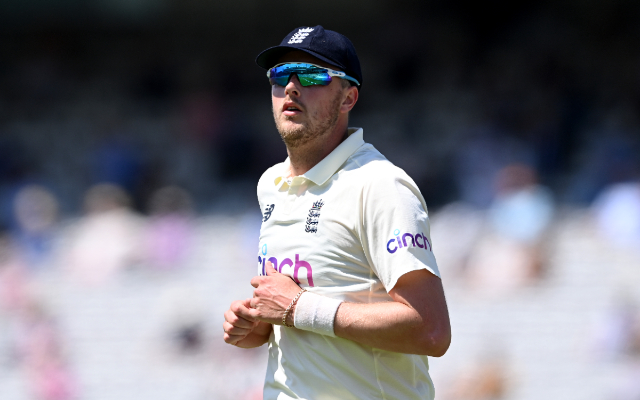 Follow us on Google News
England cricketer Ollie Robinson has spoken about the Twitter incident that happened last year during his debut game against New Zealand. The seamer was indulged in some racist and sexist tweets few years back, which went viral during his game last summer. His debut game was tarnished by his old tweets and the seamer read out an apology letter after the first day's play against the Black Caps.
The Cricket Discipline Committee eventually fined him £3,200 and imposed upon him an eight-match suspension, of which five were delayed for two years. He had posted such tweets when he was aged 18-20, between the years 2012 and 2014 and the committee labelled them racist, sexist, disablist, Islamophobic, and insulting.
"When the tweets resurfaced. I felt like I was different already. But I looked at myself and thought: 'Do I still have those views? Am I still that person?'. I might have turned a corner four or five years ago, but have I really got better? Are there bits of those tweets that are still in me?" Robinson said while speaking to the Wisden Cricketers' Almanack.
Robinson feels he was a different person back then and has changed a lot since
"I was living a bit of a drunk life back then. My parents had divorced, and I was going out three or four times a week with my mates, joy-riding at night, living a different life to that person I feel I am now. I understand why people were shocked," he added.
The English team had extended their support towards the player when he owned up to his mistakes in front of the world, and in the dressing room in front of all the members. The then Test captain Joe Root had called his comments "unacceptable", but also stated that Ollie had accepted his fault and he should not be criticized for the way he was being.
"It was nice I had their support. They told me that's not who I am. I was having doubts – that I was the worst human ever," Robinson added. He made a comeback against India during the first Test, and concluded the season as the highest wicket-taker for his side, taking his tally to 28.
Follow us on Telegram