'I wouldn't be worried because of my pace' – Micheal Holding on bowling against players like Rohit Sharma, AB de Villiers
Holding was one of the fastest bowlers during his time and also a feared name across all the countries.
Updated - Jun 8, 2020 5:29 pm
4K Views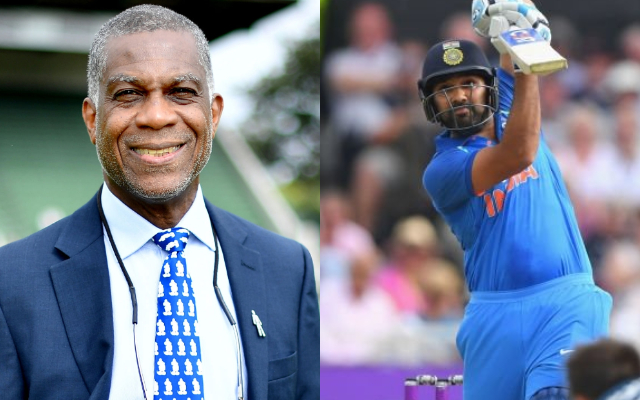 Follow us on Telegram
Micheal Holding was one of the most fearsome bowlers during his era. Any batsman who has faced him at his peak would tell you that he was one of the fastest they had ever faced. Such was the class of Holding. He had pace and he could move the ball as well.
However, times have changed now. Cricket has evolved and so has the way player bat. Back in the day, runs were difficult to score and batting at a strike rate of 100 was something that no one was really doing regularly.
But since the evolution of T20 cricket, batting has changed a lot. Scoring runs for fun is an actual term now we move forward into another decade. In an interview, Holding was asked how he would have bowled to the modern-day batsmen like Rohit Sharma and AB de Villiers.
"How would Michael Holding bowl to present day-batsman like Rohit Sharma who would pull a good-length delivery for a six, or like AB de Villiers, who would shuffle across the crease, pull it 360 degrees," the reporter asked.
I think batsmen play their shots depending upon the pace: Micheal Holding
Holding quite correctly pointed out that the batsmen take their chances of playing some shots depending upon the speed at which a bowler bowls. He said that he would be interested in seeing any of those batsmen playing such shots to someone who has real pace.
"I think batsmen play their shots depending upon the pace of the bowlers. Those players and the shots that you are talking about I would like to see them play those shots against someone with real pace," Holding said.
Holding further stated that playing shots to someone like Brett Lee or Shoaib Akhtar or Dale Steyn would be really difficult.
"Dale Steyn for instance or a Brett Lee or a Shoaib Akhtar. If they can play shots like that against that pace I'll start to worry about what I am going to do. With the kind of pace I used to bowl, I wouldn't be worried about those shots being played," he added.
"Don't think those guys will be scared, but they would be really careful about the shots that they attempt because you cannot make mistakes with that pace," the cricketer-turned-commentator added. Holding played 60 Tests and picked up 249 wickets while in 102 ODIs, he took 142 wickets. After cricket, he transitioned into broadcasting.
Here's the video:
Follow us on Google News