ICC allows Mohammad Aamir to play domestic cricket
Updated - Jan 29, 2015 11:15 am
50 Views
ICC allows Mohammad Aamir to play domestic cricket: The International Cricket Council leading out of its meeting in Dubai among the various decisions that it took also cleared that the ICC now allows banned Pakistan bowler Mohammed Aamir to resume playing domestic cricket in Pakistan under the PCB. Taking into consideration the cooperation Aamir has shown during his 5 years old ban levyd by the ACSU for spot fixing while playing for Pakistan in an international game. His right attitude towards rehabilitation has promoted the ACSU Chairman, Sir Ronnie Flanagan to use his Vito and allow Aamir to participate in domestic matches here on, months before his ban ends in September 2015.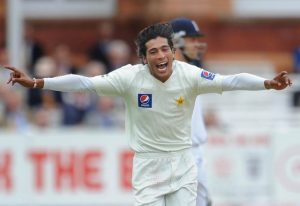 Follow us on Telegram
ICC Press Release:
The ACSU Chairman, Sir Ronnie Flanagan, with the prior approval of the ICC Board and the Pakistan Cricket Board, has exercised his discretion to allow Mohammad Amir to return to domestic cricket played under the auspices of the Pakistan Cricket Board with immediate effect. Amir's five-year ban is scheduled to expire on 2 September 2015. The ACSU Chairman had exercised the powers vested in him under Article 6.8 of the ICC Anti-Corruption Code after he was satisfied that Amir had cooperated with the ACSU by fully disclosing his part in the matters that led to his disqualification, admitting his guilt, showing remorse and cooperating with the Unit's ongoing investigations and by recording messages for the ACSU education sessions.
The ICC Board noted that since the last meeting the Full Council had, by circular resolution, approved the proposed changes to the ICC's Membership Criteria, which relaxed the obligation that an ICC Member must be the 'sole' governing body in a particular jurisdiction, whilst enforcing that the ICC will only recognise one governing body in any one territory.
The ICC Board also discussed a range of matters regarding the USA Cricket Association (USACA), and decided to issue a letter to USACA requesting certain information be provided about its continued compliance with the ICC's constitution and membership criteria.
The ICC Board received the annual anti-doping report and was pleased to note a 17 per cent increase in drug testing in the year 2014. Of the 1,210 drug tests conducted across domestic and international cricket in the year 2014, none resulted in any violation. While two violations were reported in 2014, these resulted from domestic tests conducted in late 2013.
Follow us on Google News