ICC announces T20I status for all the 104 member nations
The ICC is also deliberating stricter action against players involved in ball tampering, sledging etc.
Updated - Apr 26, 2018 4:36 pm
664 Views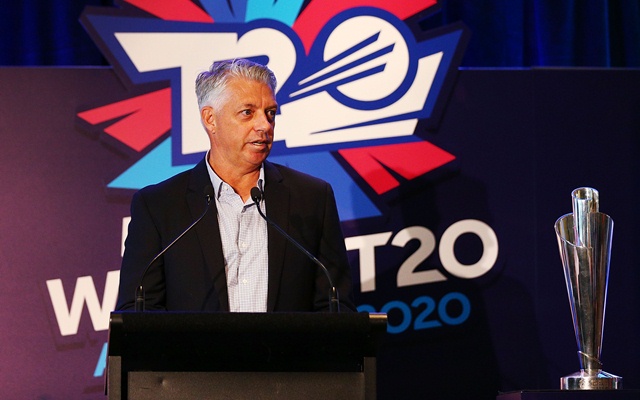 The International Cricket Council (ICC) after another day of the meeting in Kolkata, today (April 26) announced that all the 104 member nations – who play both men and women's cricket – will be awarded T20I status. Thus expanding the teams playing Twenty20 International cricket from 18 to capacity.
The nations who had T20I status before this were the 12 who have the Test status along with Netherlands, Scotland, Hong Kong, UAE, Oman and the newly inducted Nepal. David Richardson, the Chief Executive of the ICC addressed the media and confirmed the same while also mentioning they will now launch a new global ranking system for the T20I format.
Looking at penalties not just fines
The ball-tampering saga that involved former Australian skipper Steve Smith, his deputy David Warner and young Cameron Bancroft shook Australian cricket. They committed a huge mistake and was termed a crime by many, however, as per the ICC the maximum fine imposed was 100% match fees and one match ban. The governing body thus also discussed issues related to discipline and the conduct of the players. They want to impose a heavier transaction and stricter sanction that goes into a penalty and not just a fine.
"Stricter and heavier transactions for ball tampering and using abusive language, sledging, dissent. We want penalties in place. Fines are not proving to be the answer. The cricket committee will come back with plans," Richardson said.
Champions Trophy to be World T20
The Champions Trophy 2013 was said to be the last, the next was played in 2017 there is another scheduled for 2021 and amidst calls for scrapping the 50-over tournament that features only the top 8 teams, the ICC has decided to convert it into the T20 championship. "In all likelihood the 2021 Champions Trophy will be a World T20," Richardson added.
On the proliferation of T20 leagues
Starting with the Indian Premier League (IPL) in India almost all major cricket playing nations have their own T20 league. As the IPL remains the one that attracts best players from all the teams, also considering the kind of viewership it has and the finances involved for the organizers and the players there were reports that suggested that the ICC was considering a separate window for the IPL starting 2020.
Richardson said that they discussed the instance when T20 leagues are in competition with bilateral cricket and they are looking at ways to deal with it. "There are occasions where they [T20 leagues] are competing with international bilateral series. We need to look at our regulations to see how we can allow that to happen," the ICC CEO stated.