ICC CEO reveals why India-Pakistan clash at World Cup will go ahead as scheduled
David Richardson has come up with the much-awaited update.
Updated - Mar 19, 2019 11:13 am
12.1K Views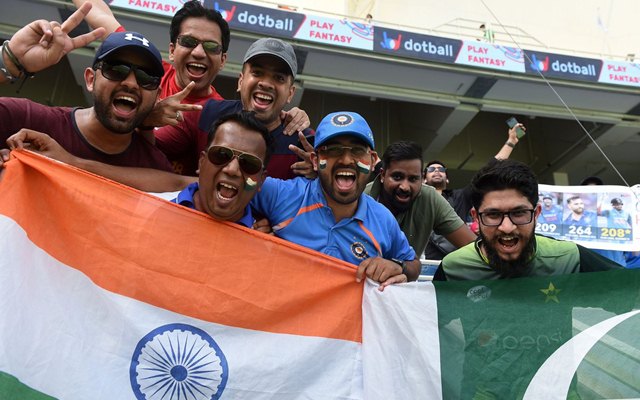 Follow us on Telegram
There are dark clouds hovering over the upcoming India-Pakistan clash in the ICC World Cup. The already poor bilateral relationship between the two nations has further deteriorated in the wake of the Pulwama attack last month that claimed the lives of 44 CRPF personnel. Since then, there has been a huge cry to boycott Pakistan in all sectors including cricket and the BCCI has not remained far behind in respecting the popular sentiment.
The Indian cricket board had reportedly requested the ICC to ban Pakistan from the ICC tournaments. The BCCI had later written to the apex body of the game, requesting it to ask its member bodies to sever ties with a country that harbours terrorism. ICC, however, had turned down the request but there was no clarity over whether they were on the same page with the BCCI as far as boycotting Pakistan in the World Cup was concerned.
Well, David Richardson, the ICC CEO, has now given a huge update on the chances of the high-voltage clash going on as planned. He said that there is no threat to the game, revealing both the teams are bound by an agreement. He stated that all the teams have signed an agreement as per which they are bound to play all the matches in an ICC tournament.
"For ICC events, all teams have signed a members' participation agreement, which requires them to participate in all the matches of the tournament and (in case of) any unjustified non-compliance with that provision, the playing conditions will kick in and the points will be awarded accordingly (to the other team)," Richardson was quoted as saying by the Times of India.
Permission for a military cap
Recently, there was another controversy between the two countries when Pakistan opposed Team India's gesture of wearing camouflage military caps. The players had donned the special caps during the Ranchi ODI against Australia in order to pay tribute to the armed forces. However, Pakistan had accused India of politicising the game before writing to ICC, urging the governing body to take action.
The ICC later confirmed that the BCCI had taken permission for the same. Speaking on that matter, Richardson said, "In this case, it was a one-off consent. It was granted subject to the message around the wearing of the caps simply being sympathy with the people, who had lost their lives in the (Pulwama) attack and in particular, to help them raise funds for the families of the people who had lost their lives. The ICC's motto is clear. We don't want to mix politics with sports," he added.
[interaction id="5c8fb43a0e019f4f4a6b7164″]
Follow us on Google News