ICC Cricket World Cup 2015: Players Who Can Win It For Australia
Updated - Oct 13, 2014 12:25 pm
77 Views
With the World Cup fever approaching steadily, we have decided to take a look at the players who can change the outcome in favour of their teams. An analysis of each team starting from Australia that can win the gold for the country:
David Warner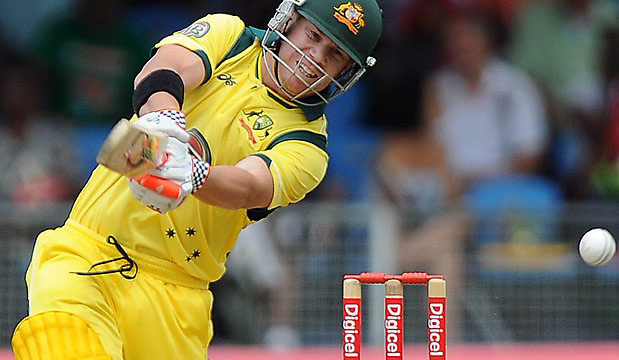 Follow us on Telegram
Warner has been the stand-out player of this Australian side since their Ashes win over England last year. The turning of events began for Warner when he got suspended from the Champions Trophy 2013 because of disciplinary issues and when he was also dropped from the ODI series against England and India last year because of poor form.
When a player faces such a difficult situation in life, either he comes out tough and strong or he backs away from the situation, and Warner chose the right way. In the 2013-14 Ryobi One-Day Cup Warner did what only a special cricketer could manage to do. With the scores of 139, 138 and 197 in the last stages of the tournament accompanied with some handy ones, it got clear that Warner was back.
The hunger for runs was more and the desperation to get back and settle into the international side was immense. When this happens, a player starts to value his wicket more and this was clearly proven in the Ashes 2013-14.
There was more maturity in his batting and the count of the loose shots was close to nil. This created a pathway for Warner to get back into the ODI side where he scored two half-centuries in the three ODI's he featured against England this year. There haven't been daddy hundreds coming from Warner in the same format, but the maturity to place the innings, the wicket value and to contribute something for the team has been commendable.
In the ongoing ODI series against Pakistan at UAE, the scores of 43 and 29 might not actually look that great but the way with which these runs have been scored has been a treat to watch. Surely, big scores on the cards and once they come, it's going to become a serious headache for every team.
After this ODI series against Pakistan, Australia's next ODI assignment is against South Africa and a short tri-series against India and England, both at their own backyard. Warner's main responsibility would be to score maximum runs under his belt and go into the World Cup as a biggest threat to all the other teams.
His role for the World Cup will be simple:
Go out, open the innings and score runs at a brisk pace so that the middle-order can capitalize upon it and make it difficult for the opposition to get past anything. He has no injury concerns so that makes it even easier for him to look ahead at the World Cup from here on.
Shane Watson 
To me, he is still the backbone of Australian Cricket. Watson has been one of the best all-rounder's the game has ever had. Be it be bowling or batting, Watson has demolished the opposition single-handedly on numerous occasions.
It's a blessing in cricket that a player can bat and ball.
It makes him more lethal as on a given day as if he fails in one department, he'll still have the chance to do well in his other role.
Taking the case from the start of 2013, Watson's performances haven't been quite consistent. The runs and wickets have come but not as per his standards and expectations.
Watson's last 10 ODI scores have been 38, 6, 143, 2, 59, 11, 102, 49, 0,0.
While his last 10 bowling scores read: 1/17(4)+1/43(10)+1/52(9)+2/31(8)+0/47(5)+1/74(8)+0/51(6)+0/26(5)+0/36(5)+1/35(7).
These figures clearly show he has been good but not consistent and best. There is definitely something wrong with him. But the best part is that he has great backing from both his captain and the coach.
Watson is 33 and at such a stage, a slag can happen to a player where his body and mind are not synchronising as per his expectations. When the World Cup approaches he would be close to 34 and won't be getting younger. The team should focus on reducing his work load. Either he should be relaxed with the bowling burden, reducing his use to 6 or 7 overs or making him bat down the order.
This would mean that Clarke would have to bat at three and Bailey at four. If the top-order fires, then even Watson's can come in and take on the charge on the opposition. But if the top-order collapses, he can shift gears from being watchful at the beginning and aggressive at the end. Batting at five would give his body some time to recover from the bowling load of the first innings and keep him injury-free.It must be really frustrating for Watson to miss the Zimbabwe and the UAE tour due to injury. But the experience he has will keep him up without losing heart and take full-advantage of the 9 ODI's that Australia will play against India, England and South Africa.
His role for these 9 ODI's and the World Cup should be:
Take up the position of a finisher and assist Australia in posting huge totals with his explosive batting at five and deliver with the ball when his captain hands it over to him.
Mitchell Johnson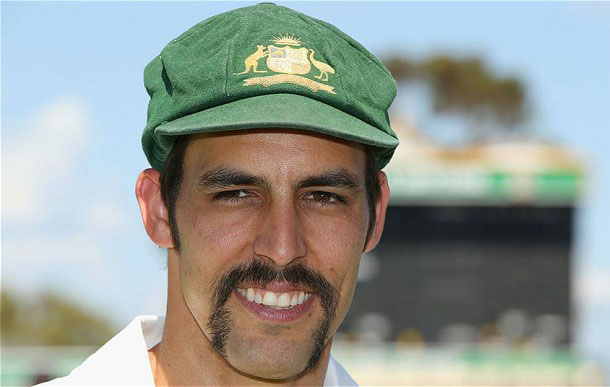 If David Warner is their destruction king in batting then Mitchell Johnson does the same in bowling. In three words, I'll sum up Johnson: What a Bowler!
After watching Johnson bowl this season, I really feel that sometimes it is necessary for a cricketer to take a step-back from the game, focus on getting fit and emerge mentally strong even if it takes around 5-6 months to do the same.
Exact thing transpired with Johnson and because of which, his last 15 ODI bowling scores read:
2/36(10), 0/64(10), 2/21(10), 1/38(10), 0/68(9), 4/46(10), 2/72(10), 1/59(10), 0/72(10), 1/7(6), 0/63(10), 2/30(9), 1/52(10), 3/24(7), 3/40(10)
Good economy compiled with wicket-taking ability. What else as a bowler can you ask for? Johnson's journey in the last year or so has been the major reason of the turnaround of the Australian Cricket.
After coming back from injury, Johnson was used only in the shorter formats but as soon as his form in the shorter formats steadied, he was promoted to the highest level of cricket again, and there too he didn't disappoint.
Mitch really took the England batsmen to the wall. Ferocious bouncers accompanied with some great spells of swing bowling created mayhem for the England batsmen.
Even against South Africa, he was at his very best. The same Johnson, who rushed through the South African batting juggernauts in 2009, could be felt and seen again. The aggression and rhythm could be seen in his delivery stride which eventually led to lethal deliveries.It's a great sign for Australian cricket that Johnson is leading the young bunch of bowlers extremely well. When it would come to the World Cup, Johnson's role won't change at all. Johnson will have to be aggressive as he is now and be at his very best if Australia is to become World Champions again.Clarke's way of using him is the most important thing that will come into play. He will have to use Johnson in short bursts so that Johnson can be sharper yet fresh for every attack.
Australia's hunger to win has been influenced by many things but Johnson's rise has been one of the most important factors that has lead to it. In my opinion, if Johnson performs the way he has done till now then no one would be able to stop the Australians from ruling the world again. He is fitter, stronger and with no injury concerns, I think that he'll surely do the job for his country.
Michael Clarke
Captaining a side is never easy especially when it comes to big tournaments. The pressure is huge, serious expectations are there from both the board and people from around the country. When you are captaining your country in a World Cup that is going to be held at home, it's definitely a lot tougher.The advantage Clarke has is he will be leading a bunch of young guys who are extremely focused and talented. Three of them have been mentioned before and to name more, Glenn Maxwell, Steve Smith, Mitchell Starc are the shining stars in this Australian team.But for him to inspire the boys, to make them believe they can win it, Clarke has to lead them from the front. Stay away from injuries, his back has been very fragile due to which he has missed a lot of cricket in the recent past especially the ODI cricket.
It's understandable that Cricket Australia wants him to remain fit for the gruelling Test schedule but I think that his presence in the ODI's is very important. Leave aside the tri-series against Zimbabwe and South Africa and the ODI series against Pakistan at UAE.I feel that Clarke should and must play in the remaining nine ODI's that Australia has to play before the World Cup. These nine ODI's will help Clarke regain some serious batting form because as mentioned above, these will be played against South Africa, India and England.
Clarke is a player of high stature and these nine matches would be more than enough for him to get back into action.
If these 4 players can do their respective jobs coming true to the expectations then I think Australia can prove to be unstoppable. India would of course go in as favourites to defend their title. But Australia at home in familiar conditions is second favourites to lift the title. Provided these four players perform when it matters the most. The Aussie dominance could well return after a slag of just one World Cup and the Glory would rise again the world would be conquered again.
This is a fan post originally written by Siddhart Gulati edited by CricTracker editor.
Follow us on Google News