ICC planning massive overhaul with MCC
Updated - Jun 3, 2016 11:26 am
32 Views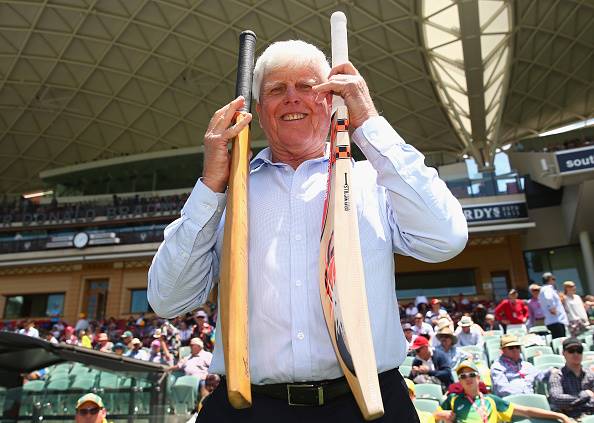 Reports suggest that the International Cricket Council (ICC) is planning a massive overhaul in terms of evening up the contest between batsmen and bowlers. Further reports go on to suggest that the ICC is planning a crackdown on the size of the bat, concussion substitutes, and the size of the cricket bat itself.
The committee consisted of former players Rahul Dravid, Mahela Jayawardene, and Andrew Strauss. They expressed concerns over the fact that the players are not using the helmets in which conform to British Safety Standard (BSS).
"MCC sought the committee's guidance on the desirability of making changes in order to redress the balance between bat and ball. The Committee received a research paper from MCC citing a wealth of scientific and statistical evidence showing bats have become more powerful in recent years, primarily due to having larger 'sweet-spots'," an ICC release stated detailing the deliberations by the Cricket Committee at the Lord's.
"The committee's view was that MCC should strongly consider limiting the dimensions of cricket bats to help achieve a better balance between bat and ball."
"The committee considered the matter of helmet safety following a presentation on injury surveillance trends by ICC medical consultant Dr. Craig Ranson. The committee expressed concerns that there were still too many instances of international cricketers wearing helmets which did not meet the latest British Safety Standard (BSS). It recommended that the ICC should enforce the wearing of the latest BSS compliant helmets in all international cricket," the release stated.
"The committee acknowledged the seriousness of the issue of concussion in cricket, and stressed the need for consistent concussion policy to be implemented in all countries, but its view was that the current Laws and playing conditions allow players to receive the best possible medical treatment, and further change to the regulations in this area is not required at present," it was stated.
"The committee noted considerable progress in policing suspect actions in international cricket and encouraged all countries to continue their efforts to screen bowlers in domestic competitions before they reached international level."