ICC planning on implementing four-day and day-night matches to save Test cricket
There have been only a few trials of four-day Tests.
Updated - Oct 17, 2018 11:30 am
4.9K Views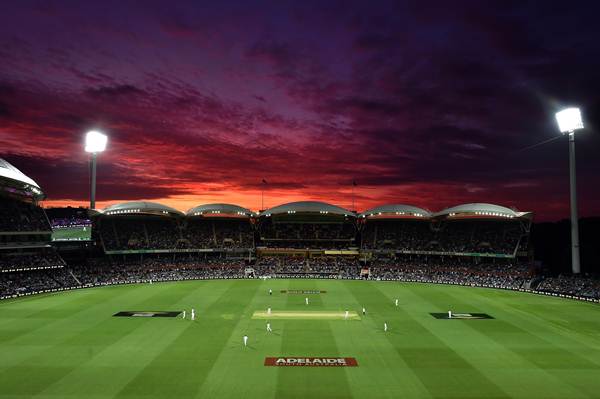 Follow us on Google News
The International Cricket Council (ICC) is mulling four-day Test matches, along with its day-night version, to save the traditional and longest format of the game. A cause of concern for the apex body of cricket is the poor turnout in the ongoing Test series between Pakistan and Australia in the UAE. Although the first Test was a closely fought contest, the Dubai International Cricket Stadium only had a splattering of spectators. The second Test at Abu Dhabi is also facing the same issue.
ICC General Manager for Cricket Geoff Allardice feels the answer to this problem is four-day Tests, which could potentially increase the longevity of the sport. He believes it would help rising Test nations such as Afghanistan and Ireland who played their inaugural Test matches only this year. In October 2017, the ICC had even approved a four-day Test between South Africa and Zimbabwe.
Speaking to the media at an event, he said, "If we look at the statistics, the Test matches generally last longer in Asian conditions. When it comes to the number of games going to the fifth day, the proportion is higher in Asia. So some countries look at matches that seldom go into the fifth day."
Four-day Tests could change the game
"Test cricket is played over a wide range of conditions and I think a lot of the countries that came to see how Test cricket would change if it is played over four days. Unfortunately, the only experience we have with it is the South Africa-Zimbabwe (Test match) last year and it only lasted two days," he added.
In June this year, Afghanistan took on India in a one-off Test match. However, the beginners were no match for the no.1 Test side in the world as they were blown away in a matter of two days. India thus recorded their biggest ever Test victory then, defeating Afghanistan by an innings and 262 runs at Bengaluru. But the ICC is keen on allotting more Tests for the likes of Afghanistan, Ireland and Zimbabwe.
"At the moment we are trying to get opportunities for Ireland, Afghanistan and Zimbabwe to play Test cricket against some of the teams that are in the World Test Championship. From the fixtures point of view, that often works better over four days than five," said Allardice.
According to a survey conducted by the ICC, Australia has had the most day-night Test matches and they have subsequently reported an increase in viewership. While the ICC doesn't have much data to draw conclusions about other countries, they do feel day-night Tests could boost viewership, both at stadiums as well as on television.
[interaction id="5bc659b9c17e5d7a962b469c"]
Follow us on Telegram