ICC World Cup 2019: Predicted team-wise results at the end of league stage
The race for the fourth spot will be one of the most interesting battles to watch out for.
Updated - Jun 16, 2020 12:46 am
82.5K Views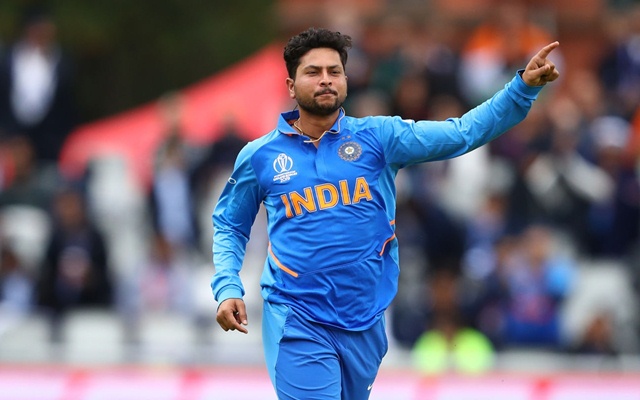 England and Windies are off to a flying start in the ICC World Cup 2019, taking down South Africa and Pakistan respectively by big margins. Whilst England's result didn't catch many by surprise, the way the Caribbean fast bowlers troubled the Pakistani batters was just a treat to witness.
The drama and action are going to get bigger and better as the tournament progresses. Considering the longevity of the tournament, there is always scope for under-performing teams to get back on track and do something brilliant on their day. It might not come in as a huge surprise if some teams get off to a poor start and still end up in the semifinals as there is enough time to prove their points.
It is always difficult to predict the outcomes in such a complicated tournament where the margins separating teams are very less. Yet, here is how we expect the table would turn out at the end of the group stages.
(Considering English weather and its history, it will come as a surprise if no matches get washed out because of rain. Since it is impossible to predict which game can get drowned, the following predictions are made on an assumption that no games got abandoned.)
1. England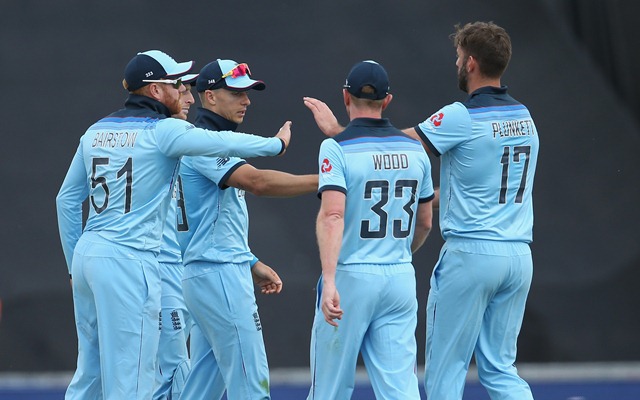 They already have a huge win to their name and are on the verge of pulling off some more big results against under-performing sides. England are the big deal this tournament and every side will have a difficult time against them. Yet, despite all the strengths they possess, it is difficult to win all the 9 games in a tournament which rides on such high pressure.
They might lose a couple of games, probably against India, Australia, West Indies or New Zealand. It is difficult to say which of these two will get better of them, but it will be almost impossible for them to register 8 or 9 wins in their quota of fixtures. They nevertheless are expected to finish on top of the table.
Expected Result
Matches played – 9 | Won – 7 | Lost – 2 | Position on the table – 1 (Higher net run-rate)
2. Australia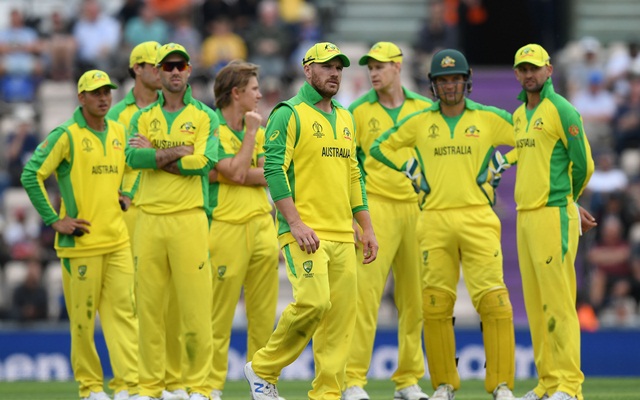 They have gone for a very unique squad combination, with six batsmen, two all-rounders and seven proper bowlers and that is what might work wonders for the Aussies. Those six batsmen are more than capable of posting daunting totals day in day out and to combat the wrath of Pat Cummins and Mitchell Starc for 20 overs will not be easy.
Yet, Mitchell Starc usually doesn't participate in every game when the tournament is so long and sometimes, the likes of Nathan Coulter-Nile or Kane Richardson could come in. Very much like England, it will be next to impossible for them to win eight or nine games as they have closely five very tough fixtures. But the defending champions do have the strength to land seven wins and they eventually could finish second on the table.
Expected Result
Matches played – 9 | Won – 7 | Lost – 2 | Position on the table – 2
3. India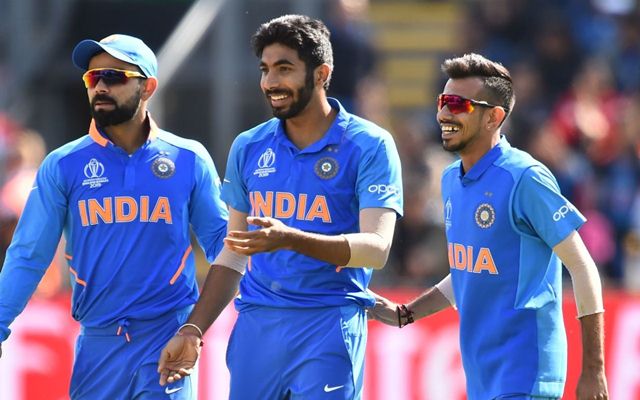 They still are one of the firm-favourites to go all the way, but India has its own loopholes which not many can neglect. Beginning with the form of their batsmen, some important people in their line-up like Kedar Jadhav and Rohit Sharma are yet to find their rhythm. They are also overdependent on Jasprit Bumrah in the death overs with Bhuvneshwar Kumar not in the best of form.
This could have many significant ramifications than what people are not willing to see. India could lose one or two games by fine margins sheerly because of their vulnerability in death overs. KL Rahul scored in just one game and it'll be interesting to see how he fares. Yet, on the bright side, their three most important players – Virat Kohli, Jasprit Bumrah and MS Dhoni are in good touch to go with the spinners finding their mojo at the right time.
Expected Result
Matches played – 9 | Won – 6 | Lost – 3 | Position on the table – 3
4. Windies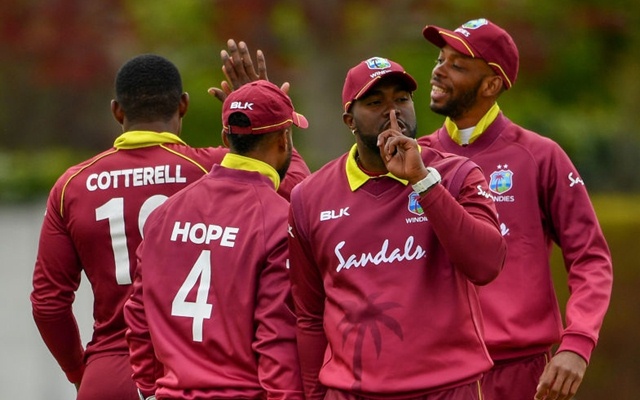 They entered the tournament as a dark horse but considering a fact that this World Cup is mostly going to be about outscoring the opponent, Windies stand a fantastic chance of finishing in the top four. In their opening game against Pakistan, they also showcased that they could do a good job with the ball as well, a factor which only adds to their credibility.
Yet, they haven't faced any considerable challenge in the tournament and it will be interesting to see how they will combat the likes of India, Australia and England. A couple of the Asian sides will also test their strength against quality spin, which could muster a result or two against their favour. I pip them to qualify by fine margins, through a superior net run-rate.
Expected Result
Matches played – 9 | Won – 5 | Lost – 4 | Position on the table – 4
5. South Africa
The loss to England was pretty disappointing for the South African side, but that is not what they are. They are a much better side than what appeared on the opening day and will bounce back strongly. They could register some big results against some of the favourites like Australia or India and will be in contention for a place in the semifinals till the end.
Yet, they are going to find it difficult to make it to the knockout stage. Do they have the firepower right now to register some big results which boost net run-rate significantly is a big question, because ultimately it might come down to that facet for them. Our prediction reckons they might lose out on a place in the top four courtesy their net run-rate, but they will pose a serious challenge.
Expected Result
Matches played – 9 | Won – 5 | Lost – 4 | Position on the table – 5
6. New Zealand
Some teams might not have the strength it appears on paper, but captains like Brendon McCullum can make the side look much better. This Kiwi side is expected to churn some amazing results, but their inconsistency in the batting department could come back to haunt them big time. Apart from Kane Williamson and Ross Taylor, no one has been a constant source of match-winning knocks for them.
Their bowling department has some seamers who are vulnerable to give away big runs like Colin de Grandhomme and Jimmy Neesham. Apart from Trent Boult, how many of them can really contain batsmen on these tracks is a huge question. It will come as a surprise if they enter the final four.
Expected Result
Matches played – 9 | Won – 4 | Lost – 5 | Position on the table – 6
7. Pakistan
If their performances in recent times in this format is any indication, Pakistan might end up encountering their worst ever World Cup performance. They lack spine in every department, and the one dimension which might let them down big time throughout the tournament is their fielding, which has been horrendous since the last 12 months.
All the other teams will now target them with quality short-pitch bowling. Apart from Babar Azam, how many of them do back a punch to combat this problem?. Their bowling attack is the only attractive facet in the line-up, but what can they do if the fielders and batsmen are not complimenting them with proportional effort.
Expected Result
Matches played – 9 | Won – 2 | Lost – 7 | Position on the table – 7
8. Bangladesh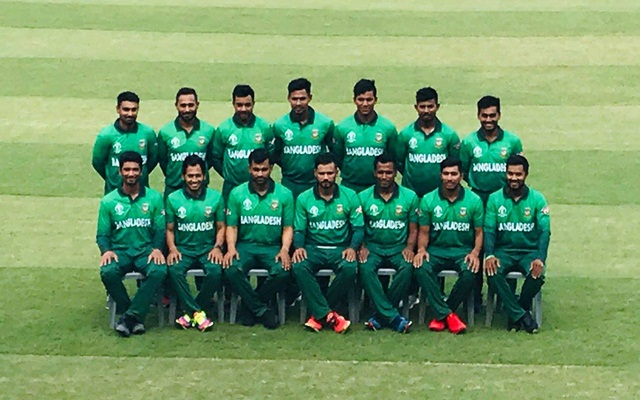 The high-flying Tigers are entering the tournament with great hopes of making a very big impact, but going by their squad balance and how the pitches might fare in England, they don't really have the strength to go all the way. Taskin Ahmed missing out was a significant blow to their chances and apart from Shakib Al Hasan, their bowling attack doesn't really have the strength to contain run-flow on flat decks.
Although most batsmen in their lineup are capable of putting up a good show, they will need 330+ totals on many tracks to just stand a chance in the game. They have not done it often in their past and it will be difficult for them to do so even in this tournament. Bangladesh probably could get two wins in their campaign, maybe an upset against one of the top six sides could get them an improbable three win-finish.
Expected Result
Matches played – 9 | Won – 2 | Lost – 7 | Position on the table – 8
9. Afghanistan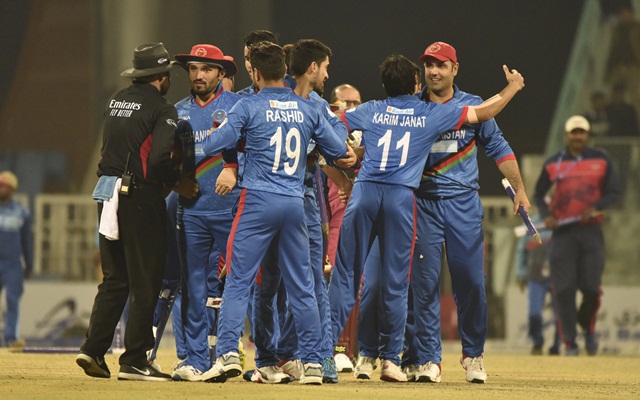 This could appear a very harsh reflection considering how far Afghanistan have come to find themselves in this situation, but there are plenty of factors to support a fact that they might not register more than one win. Their bowling is very heavily reliant on three spinners, who will start perhaps every game. That could be suicidal on some of the flat decks this country has provided in recent times.
Their batsmen, apart from Mohammad Shahzad, Hazratullah Zazai and Mohammad Nabi, do not have the strength to score at wealthy rates. Even among the above-mentioned names, Zazai and Shahzad are a bit too inconsistent. The others tend to bat with strike rates of the 70s and 80s, which might not help their cause. Yet, the one game they're expected to reign supreme is against the Lankan side.
Expected Result
Matches played – 9 | Won – 1 | Lost – 8 | Position on the table – 9
10. Sri Lanka
Perhaps the least competent side in this World Cup, Sri Lanka just don't have the spine to challenge any of these sides currently. There are Dimuth Karunaratne and Lahiru Thirimanne fighting hard to sail against the wind, whilst there's barely any life in the middle order. Angelo Mathews is the only renowned name among a bunch of cricketers who have been way too inconsistent.
This is a very harsh prediction having admired the Islanders for so long, for the cricketers and cricket they produced in the past. But the past glory can't shadow their current mishap, which could eventually sabotage them and make this their worst ever World Cup campaign of all time.
Expected Result
Matches played – 9 | Won – 0 | Lost – 9 | Position on the table – 10
*Disclaimer: These are just the predictions based on the recent form of the teams and we do not intend to disrespect any of the participating teams in the World Cup.
Follow us on Google News