Iconic Eden Gardens to have reserved seats for differently-abled
The CAB, it was also learnt, is working out on a model for holding camps for differently-abled cricketers.
Updated - Dec 4, 2018 12:48 pm
129 Views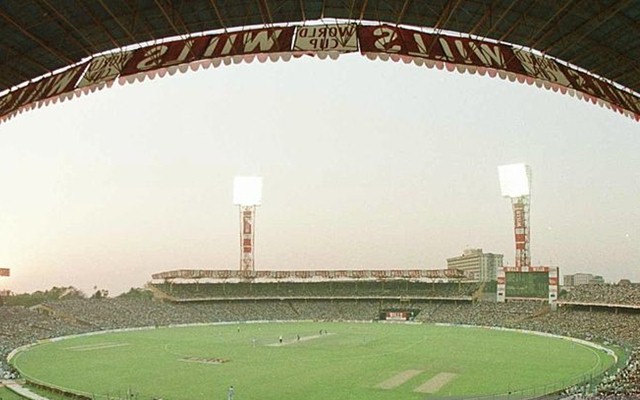 Follow us on Telegram
The Cricket Association of Bengal (CAB) on Monday said that the iconic cricketing venue of Eden Gardens in Kolkata will have 50 seats reserved for differently-abled people to witness cricket matches at the venue. The announcement came on the occasion of the International Day of Persons with Disabilities.
The Eden Gardens underwent a renovation ahead of the 2011 World Cup as a result of which its accommodation capacity has come down significantly. The ground has hosted most number of international matches in India (78) after cricket was first played there in 1934 between India and England. The last international match which was played at the Eden was a T20I between India and Windies last month.
"We have taken a decision that the front row of G-Block comprising 50 seats will be reserved for the differently abled people. Steps will be taken so that they can come and view the matches comfortably. We want Eden Gardens to be a warm and an all-embracing venue," Zee News quoted CAB president and former India captain Sourav Ganguly as saying.
"We are also planning to aid and support the specially-abled cricketers as we don't want to lose out on any talent."
Cricket is a unifier of all people
Joint Secretary Avishek Dalmiya, son of former ICC president Jagmohan Dalmiya who also served at the helm of cricket administration in Bengal for a long time, said cricket stands for unity and can unify people of all kinds. He said the effort is on to make the iconic ground accessible to all people and making all sorts of facilities available to them, including wheelchairs and special toilets.
"We care for the differently-abled and hence a decision has been reached to this effect," he said.
The CAB, it was also learnt, is working out on a model for holding camps for differently-abled cricketers. The body has been supporting players with visual challenge and hearing ailment by helping their tournaments and in terms of logistics. It has also incorporated a Differently Abled Cricket Committee during amending its constitution.
Follow us on Google News