'I'll give you your money back, no room for favouritism' – Shane Warne almost left Rajasthan Royals ahead of IPL 2008
Shane Warne wrote about an incident in 2008 with the RR owner Manoj Badale in his Autobiography.
Updated - May 29, 2022 3:30 pm
850 Views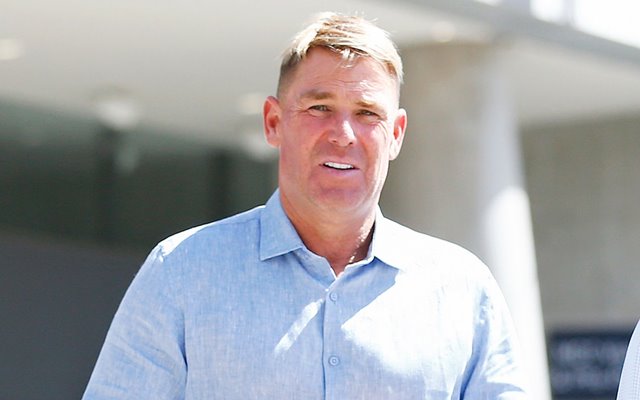 Follow us on Google News
Former Australian cricketer Shane Warne passed away in March ahead of the IPL 2022 season and it came as a big shock to the entire cricketing fraternity. In India, Warne was seen as a gritty figure for captaining the Rajasthan Royals to a title victory in the inaugural IPL edition in 2008 and has been living in the hearts of the fans for a long time now.
However, since the title win in 2008, the Royals hadn't made the finals before Sanju Samson and Co ended the drought in the 2022 season. Samson had earlier confessed that the season has been completely played in all sprits for Warne and there have been posters of the latter being deemed as the first Royal as well. Ahead of the important final against Gujarat Titans on May 29, it has to be noted that Warne had almost quit the Royals which he explained in his Autobiography No Spin.
Shane Warne's incident with Manoj Badale in 2008
The incident took place in a ten-day camp ahead of IPL 2008 and Ravindra Jadeja and Swapnil Asnodkar were the notable names who impressed from the camp. However, owner Manoj Badale wanted another player, whom Warne referred as Asif, in the 16-member squad. However, Asif could not impress Shane Warne much and the Aussie legend was strict on his decision. In fact, Warne had even stated that he would return the money from the franchise and quit if the player is included.
"If I put Asif in that group, they'll know he's not good enough and that he's there because of some hidden favouritism. At that point, I'll lose them. So if you want Asif in the squad, that's fine, but I'll give you your money back – I don't want to be part of it.' 'Are you serious?' asked Manoj (Badale). 'I'm deadly serious,' I said. 'Let me sleep on it," Warne noted in his book.
Badale did try convincing Warne to bring the player to the dugout with the team shirt even if he was not a part of 16, however, Warne was quite reluctant about it and the decision paid off in the end."'No, the area is too small for all of us as it is, and, anyway, I don't want him just sitting there, because again it looks like we're doing him a favour. So no.' 'Okay,' said Manoj," he added.
Follow us on Telegram