'I'm a little bit disappointed' – Steve Waugh on Virat Kohli missing three Tests on Australia tour
Virat Kohli is set to miss three Test matches against Australia owing to family commitments.
Updated - Nov 10, 2020 5:46 pm
1.6K Views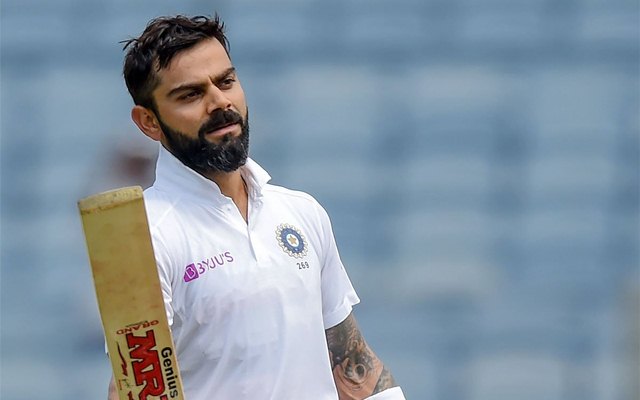 After the completion of the 13th edition of the IPL, India is all set to fly to Australia to have a mega-series against the hosts. In the latest turn of developments, Virat Kohli, the skipper of team India across all the formats has decided to skip three Tests of the series. He has written to BCCI to allow him to leave for India to attend the birth of his first baby.
Virat Kohli and his wife Anushka Sharma are expecting the birth of their first child in early January, and that is why he has asked for paternity leave. In this line of sequence, Australian great Steve Waugh has expressed his disappointment over Kohli's decision to skip the significant matches. The Indian skipper would not be able to make his way back to join the squad as strict quarantine rules will not permit that.
"I'm a little bit disappointed he's not going to be there — and a bit surprised. This was really shaping up as one of the key series of his whole career after he's achieved just about everything. But obviously family comes first," said Waugh as quoted by India TV.
India is all set to fly to Sydney this week, where they would confine themselves in a quarantine period. The tour will commence with the ODI match on November 27. India will be locking horns with the Kangaroos in three ODIs and as many T20Is. It will be followed by a four-match Test series. Kohli will lead the team in all matches till the first Test and will then pack bags for India.
They're a dangerous opponent even without Kohli: Steve Waugh
Waugh also added that Kohli's absence might make things a bit easy for Australia as they would like to win against the best opposition. Also, even without his presence, it would be a tight action contest.
"You really want to win against the best possible opposition, particularly when this is like the heavyweight title fight. They're a dangerous opponent even without Kohli, and I think it's going to be a tightly contested series. I don't think there will be much between the sides," Waugh concluded.