Imran Farhat bats for Salman Butt's return to Pakistan team
Farhat opined that if fast bowler Amir is allowed to play for Pakistan, then Butt should also be allowed to play for Pakistan team
Updated - Nov 3, 2017 6:43 pm
3.8K Views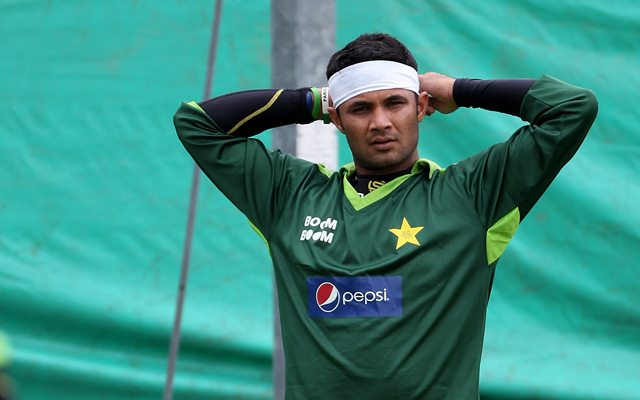 Follow us on Google News
Former Pakistan opener Imran Farhat threw his weight behind spot-fixing culprit Salman Butt as he believes that Butt needed to be allowed to play for the Pakistan national team. He served a five-year ban as he was the mastermind behind the spot-fixing scandal at the Lord's in 2010. He has gone through various rehabilitation programmes.
"I am totally in favour of allowing Butt to play for Pakistan again," Fahrat was quoted as saying. The 33-year-old was involved in an infamous match-fixing scandal along with Mohammad Amir and Mohammad Asif. Farhat said that if fast bowler Amir is allowed to play for the national team, then Butt will also be allowed to play for Pakistan.
"My view is simply based on the fact that if we allowed one such player, Amir, to play for Pakistan, then others should be allowed to do the same as well. They have all served their punishment and now are available for selection and are not bad performers," he was quoted by PakPassion.
Takes jibe on Azhar Ali and Mohammad Hafeez
The southpaw also took a jibe at, Mohammad Hafeez and for changing their stance on Amir. The duo initially resented the idea of Amir's inclusion in the national team but after the Pakistan Cricket Board (PCB) made it clear that those have a problem with Amir they don't need to play for the national team.
"If we go back a little, there were some players who sat on TV and in interviews said that they would not play alongside such players but where are they now? So, it seems that standards can be changed for one person and if that can happen then same allowances can be made for Butt as well," he said.
Amir returned to the national team was obstructed by then skipper Ali and Hafeez, as they denied to train with him.
Eventually, he made his international comeback in 2016 against New Zealand and has been among the top performers for the team across formats.
Follow us on Telegram