IND v NZ Ranchi ODI would not have gone through without ground rights payment
Updated - Oct 25, 2016 12:30 pm
47 Views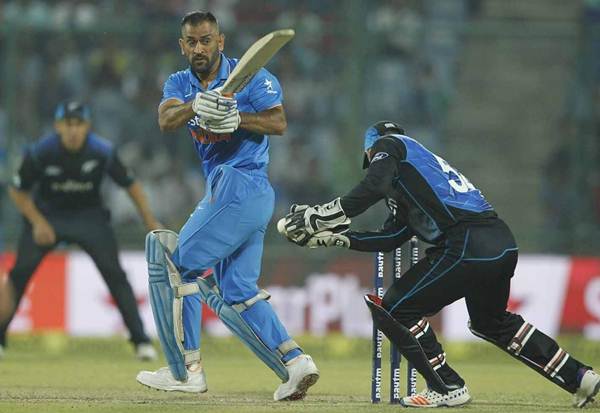 Follow us on Google News
Prior to the start of the fourth IND v NZ ODI at Ranchi, a JSCA (Jharkhand Cricket Association) has revealed a few shocking things about the hosting rights for the match. Rajesh Verma, the JSCA secretary went on to reveal that their board was hamstrung by monetary issues until the payment of Rs. 2 Crore came through for the hosting rights.
While this remains to be the home ground of Indian skipper Mahendra Singh Dhoni, the Indians will be looking at the bigger picture which could very well see them move up to third place in the ICC World Rankings in ODIs. Rajesh Verma's statement read that the BCCI's money did not come through but the ground rights agreement came to their rescue.
"Yes, without Rs 2 crore from ground rights we would have been in trouble. Not that the JSCA coffers are empty, but profits received from an international match help you nurture your domestic cricket and carry forward the development work. Not getting the BCCI money will stall our cricket. It could have stalled the ODI also, but the ground rights agreement has come to our rescue. Still,we have told some of our vendors that in certain cases payments might be delayed. Over the years we have established a good rapport with our vendors and they are cooperating," JSCA secretary Rajesh Verma told The Indian Express.
He explained… "Our cash reserves are limited and we have so many things to look after – from the Ranji Trophy to age-group events and infrastructure development. We are build two new dressing rooms at the Tata Motors ground at Jamshedpur. We are in talks with Tata Steel for renovation of the Keenan Stadium. We are looking for land to build a new stadium in Bokaro. Without the BCCI fund, all projects would eventually come to a halt. We have already written a letter to the BCCI about this," said Verma.
Verma also went on to add, "But if we don't get the BCCI money for the ODI, the profit margin would be less. Also, in the long run, it would be very difficult for smaller state associations like us to sustain," said a JSCA official.
Follow us on Telegram