Humour: India gets a new bowling coach in Iqbal Khan
Updated - Jan 22, 2016 12:47 pm
112 Views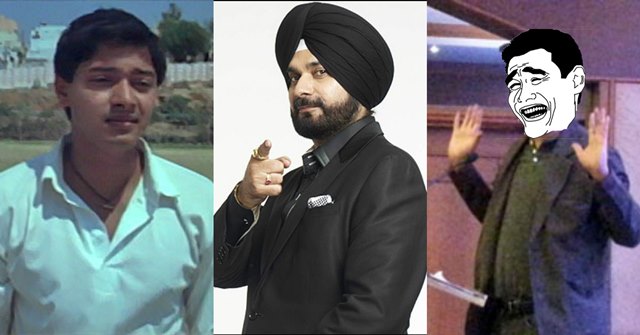 Iqbal Khan, who was made his debut for India at the back of a great performance for Andhra in the 2004-2005 Ranji trophy has thrown his hat in the ring to become India's next bowling coach. Indian bowling has been really below par for almost a year now. Being beaten by Bangladesh in Bangladesh and then being schooled by AB de Villiers and Co. in India, Indian bowling was yet again humiliated in the on-going ODI series against Australia losing games from winnable positions.
This series has been an eye-opener, even the coach of Arya Gurukul School, the team against which Pranav Dhanawde scored the mammoth 1009 runs in an innings said that his bowlers were only learning from the idol, Umesh Yadav.
You could put a coin on the pitch and Iqbal would hit that coin with pin-point accuracy. He is hoping that he can teach the same to the current Indian bowlers, who instead of aiming for the stumps have been aiming for the middle of the bats of the Australian batsmen.
While the fans are excited that Iqbal is going to be a part of the Indian set-up, many are worried how would he handle working under Ravi Shastri, who isn't a man of a few words and a failure will get him a earful. Iqbal (who is deaf and mute) has taken Navjyot Singh Sidhu as his translator who promises to throw the kitchen sink at Ravi Shastri when he gets unreasonable.
Our correspondent Mr Rajdeep Pardesi tried to get an interview with Iqbal but when we figured out that we had to deal with Sidhu, Rajdeep declined.
Apart from a bowling coach, India are also looking for a new fielding coach, after misfielding on several occasions and dropping key catches, India management feels there is a need for a new fielding coach.
BCCI had approached Jonty Rhodes but Jonty politely declined to say "India dropped 3 catches in one game, 3 more than I dropped in my entire career". So this position is now vacant, India have got an offer from out favour Pakistan keeper, Kamran Akmal and the ball is now BCCI's court whether they get him on board.
Apart from getting the coaching sorted, India are looking for a new all-rounder and a better away spin bowling option after Ashwin couldn't perform in the first two ODIs.
For the All-rounder's position, India look to recall Bhuvan, who scored an unbeaten hundred on debut against England, taking his team over the line with one wicket remaining. Sandeep Patil, chief selector had this to say on Bhuvan's selection "I wonder what kept Bhuvan out of the team for so long. He is a brilliant batsman and looks to bat through. Might be the perfect finisher India is looking for. Moreover, he bowls some really good medium pace. Bhuvan is a natural leader and might be the next captain for the Indian ODI team after Dhoni retires". We tried to contact Virat Kohli for comment but our correspondent couldn't understand what he was trying to say.
The spinner too, Kachra made his debut alongside Bhuvan and impressed one and all with a scintillating hattrick which changed the course of the match completely. Kachra is a wrist spinner and while he struggled with the new ball, once the ball got old, he pounced on the English batsmen and deserves a national call-up. Saeed Ajmal however, has raked up controversy calling Kachra a chucker and asked him to remodel his action. The ICC will now closely monitor Kachra's action after reprimanding India's ace off-spinner Shikhar Dhawan last month.
We hope that this shake-up really gets India back to winning ways and avoids a 5-0 white-wash in Australia.
Disclaimer: All the characters, story, content is work of fiction and meant for entertainment purpose only.