India Indoor cricket team for World Cup 2017 announced
Five players who represented India in the last World Cup in New Zealand have been retained.
Updated - Aug 22, 2017 10:09 pm
941 Views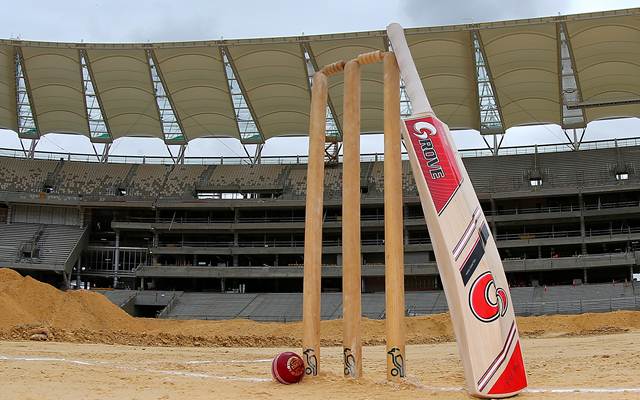 The Indian Indoor cricket team for the upcoming 10th edition of the World Indoor Cricket Federation (WICF) World Cup was announced on Saturday. The tournament is scheduled to be held between 16-23 September 2017. The tournament will last for a week and will be staged in partnership with Cricket Australia (CA) and Emirates Cricket Board (ECB), at the Insportz Club in Dubai.
The Indian team is managed and operated by the XLR8 India, an indoor arena in Bengaluru. The India Indoor Sports Federation has mandated XLR8 to select, train and prepare Indian cricket teams for all indoor tournaments. For the 2017 edition of the premiere event in indoor cricket, XLR8 has appointed UAE-based Petromann Events to manage, operate and market the Indian team.
The Indian squad was selected by head coach Taher Ali Khan in consultation with the chairman of Petromann Events, Abdul Latif Khan. The squad, led by Girish Kyatanahalli Gopal, is set to have an excellent balance of young and experienced players with the prime focus being placed on agility and aggression. Five players who represented India in the last World Cup in New Zealand have been retained, they are- Dhanush Bhaskar, Yathish Channappa, Nihal Fakruddin Shilar, Vijay Hanumantharayappa, Daivik Rai-have been retained.
The combination of experience and youth is primarily marked by the wisdom of captain Girish Kyatanahalli Gopal of almost a decade of playing indoor cricket all across the globe. His rise as captain rests majorly on his aggressive mindset which the selectors hope would influence other members in the squad as well. In addition, the other experienced players in the team are Sandeep Mayanna, Aries Kather Aziz and Santhosh Anand.
On the squad selection
Speaking of the team selection, coach Taher Ali Khan said: "We have taken care to select a squad that is well-balanced. I have lot of expectations from the core group of senior players who can guide the younger boys very well. While the captain Girish is aggressive in nature, the likes of Daivik, Suraj and Khizer also add a dash of agility and youthfulness on the field."
The World Cup is expected to attract approximately 400 players and officials from Australia, New Zealand, South Africa, England, Sri Lanka, Singapore, Malaysia and the host UAE, apart from India. The 10th edition of the WICF World Cup will also involve players competing in the Open Men's, Open Women's, 21 & Under Men's, and 21 & Under Women's divisions, with Australia the reigning World Champions in each of the four divisions.
Squad: Girish Kyatanahalli Gopal (captain), Dhanush Bhaskar (vice-captain), Mohammed Khizer Ahmed, Yathish Channappa, Aries Kather Aziz, Sandeep Mayanna, Nihal Fakruddin Shilar, Daivik Rai, Vijay Hanumantharayappa, Suraj Reddy Byrathi Naga Reddy, Santhosh Anand, Faiyaz Arai.