India is destroying sports in Pakistan: Mushahidullah Khan
"PCB is not doing enough," Mushahidullah said on the matter of spot-fixing.
Updated - May 5, 2017 8:53 pm
1.1K Views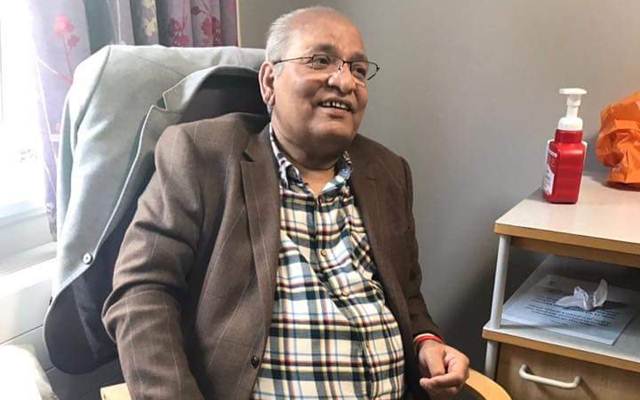 India has once again been on the receiving end of Pakistan's banters. Senate Standing Committee on Inter-Provincial Coordination Chairman Senator Mushahidullah Khan has said that India is not only refusing to play cricket with Pakistan but also denying Pakistan players visas for tournaments held in India.
Pakistan Cricket Board (PCB) chairman Shahryar Khan recently informed the Senate Committee that a notice has been served on the Board of Control for Cricket in India (BCCI). The reason being that India has failed to hold up their share of the accord signed in 2014.
India's cancellation of three of the six series till 2023 has cost the PCB around $60 million dollars. Shahryar also affirmed the repercussions of a refusal by the BCCI to reply to the notice stating that they will not hesitate in taking the matter to the Dispute Resolution Committee of the International Cricket Council.
"India is destroying sports in Pakistan," said Mushahidullah Khan. Earlier, in 2014, both India and Pakistan had signed an accord stating a series of bilateral tournaments all the way up to 2023.
Mushahidullah was also disgruntled at Pakistans lackadaisical way of letting everyone know of India's policy towards them including their refusal to grant visas to not only cricketers, but also wrestlers, boxers and other athletes. The Committee chairman also didn't hold back on his views on how Pakistan was dealing with the players involved in the spot-fixing scandals.
"PCB is not doing enough," he said to which Shahryar Khan replied that they were briefing the players before every match on the different methods adopted by spot fixers including them getting through to them by way of their friends and relatives. The chairman also said that he was aware of the friends and relatives who are involved with the fixers.
The PCB chief also expressed his thoughts on the new team coach Mickey Arthur stating that he has modernised the game in the country which till then had been playing a 20th century game as well as on the retired Younis Khan and the soon to be retired Misbah-ul-Haq. "He has changed it into the 21st century game," he said.
"We are also looking for replacements of the two greats of tests by holding trials in far-flung areas of the country to hunt talent from areas other than three or four major cities." Shahryar recently expressed his views on Misbah being a superior captain compared to Imran Khan. The comment caused an uproar in the National Assembly to which he quickly added that he did not say this on political grounds.