India is supposed to get $372m from the ICC, says BCCI president Sourav Ganguly
Sourav Ganguly was official appointed as new BCCI President on 23rd October 2019.
Updated - Oct 24, 2019 2:54 pm
898 Views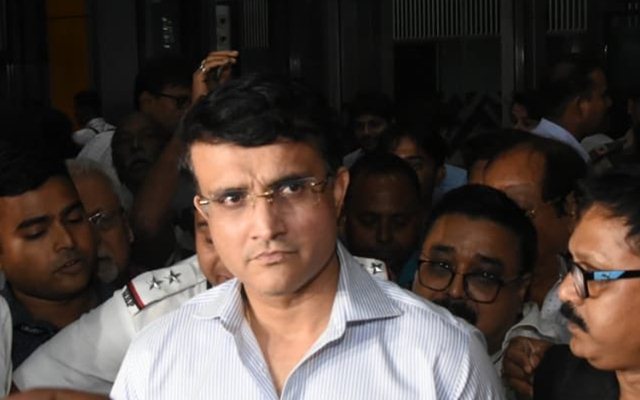 Sourav Ganguly took charge as BCCI President on 23rd October 2019 and became the second captain to take hold of the supreme post. He has been given a bigger responsibility in order to lift the position of the board from scratch. There are quite a few roadblocks in his way and the first agenda he is keen to work on is to get the pending dues cleared from the International Cricket Council (ICC).
The former India skipper had earlier cleared that his top priorities in the new role will be to get proper representation at the ICC. On Wednesday, when he addressed media, he looked quite firm over the ICC's revenue-sharing model.
Sourav Ganguly wants BCCI's dues to get cleared by ICC
The newly-appointed chief feels that ICC is due to pay a hefty amount to BCCI and expects those dues to get cleared soon, "India is supposed to get $372 million from the ICC in the five-year cycle. It is heavy at the backend as we have the two World Cups than. We will make sure we get it," Ganguly told the reporters at BCCI headquarters in Mumbai according to Indian Express.
Earlier when Sourav Ganguly filed his nomination for President post, he had stated that his main agenda was to get the funds that BCCI deserves. And had added that he will hold the talks with the ICC. "India generates 75-80 per cent of global revenue, so that's going to on the agenda. Talks and discussions need to happen and we have to find a solution as this is not leading anywhere," Ganguly further added.
As per the revenue model that was introduced in 2017, Indian cricket body should get $293 million which is a huge amount across the eight-year cycle (2016-2023). But the amount is way lesser than the BCCI's expectations. They are expected to get a share of $570 million which is only possible under the 'Big Three' model.
But in the current situation, the amount BCCI will receive will be $293 million for the next eight years, followed by ECB $143m, Zimbabwe Cricket $94m and the remaining seven Members $132m.
Video Quiz: How well do you remember Usman Shinwari's five-wicket haul against SL –
[interaction id="5da07a3f923548163317453b"]