India v Pakistan: Chacha Chicago to cheer for Team India in CT 2017 clash
"India should comfortably beat Pakistan and then go on to win the tournament," he said.
Updated - May 29, 2017 8:08 pm
3.5K Views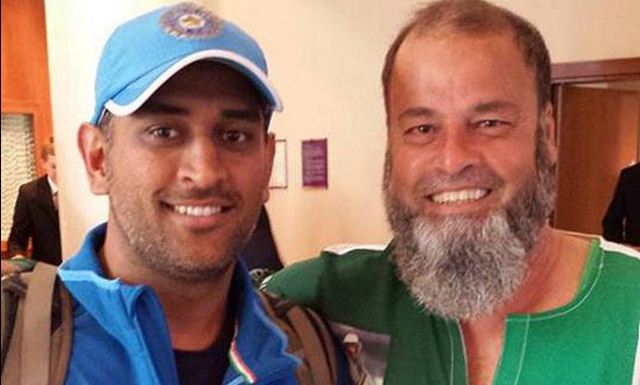 Follow us on Google News
India vs Pakistan is not just about the 22 players who battle it out on the field but about the fans who gather at the stadium to cheer for the teams. Each side tries their best to outnumber the opposition which is a huge psychological advantage for the team. Among the celebrity fans is Mohammad Bashir also known as 'Chacha Chicago.'
He hails from Pakistan so is naturally expected to root for the team from his homeland but Bashir is a huge MS Dhoni fan and thus has the tendency to switch loyalties. When the Men in Blue and the Green Army clash in the Champions Trophy 2017, the tournament opener for both the teams Chacha will be cheering for the Indian team.
While Team India is ranked 3rd in the ODI Team Rankings their arch-rivals occupy the 8th spot on the table even below Bangladesh. Under new skipper Sarfraz Ahmed the team is yet to make a name for itself big enough to beat Virat Kohli & Co. who have all the seasoned campaigners in the unit along with the young guns.
Pakistan no match for the Indian team
Bashir also feels that Pakistan is no match for the arch-rivals this time round and thus has decided to switched sides. "Ab koi muqabla nahi raha India Pakistan ka (India- Pakistan match is not the contest it used to be). India bahut aage nikal gaya hain (India are miles ahead of Pakistan)," he was quoted as saying by PTI.
He will not attend the match which will be the first Indo-Pak game that he misses in almost 6 years. With Ramadan underway, Chacha has a trip to Mecca planned with his family and thus will not be present for the game.
"I have not missed a single India-Pakistan contest since attending my first one in Mohali during the 2011 World Cup. I would have loved to be there in Birmingham as well but since the game is during the month of Ramadan, the trip to Mecca with my family was already planned and I will be there for a month."
Bashir shares a great report with Indian super fan Sudhir Kumar who is regarded as Sachin Tendulkar's biggest fan.
"In fact, Sudhir called me only yesterday to check whether I was coming. Sadly I won't be there but India should comfortably beat Pakistan and then go on to win the tournament," he said.
He travelled to India when the two teams clashed in the World T20 and was there in the stands at Mohali. The affection he received from the Indian supporters won him over and he is now all the way an Indian fan.
"I still love Pakistan but I love India more now. Earlier I wanted Pakistan to win but now it is India. The love that I received during my first trip to Mohali in 2011 was overwhelming. I have come to a stage where I end up going to India almost every year and hardly go to Pakistan. I feel much safer in India," Bashir said.
He named the big names in the Indian team and stated that there are no equivalents for them in the Pakistani line-up.
"Ek side par Dhoni, Kohli, Yuvraj aur Pakistan mein toh koi bada player hee nahi hain (there is no star player in Pakistan compared to the Indian line-up). India should have it easy," he concluded saying.
Follow us on Telegram