India vs Bangladesh: Quality supply of pink balls a major concern for BCCI ahead of the Day-Night Test
SG balls starts fading its color and loosing its hardness after the first 20 overs.
Updated - Oct 29, 2019 2:49 pm
1.5K Views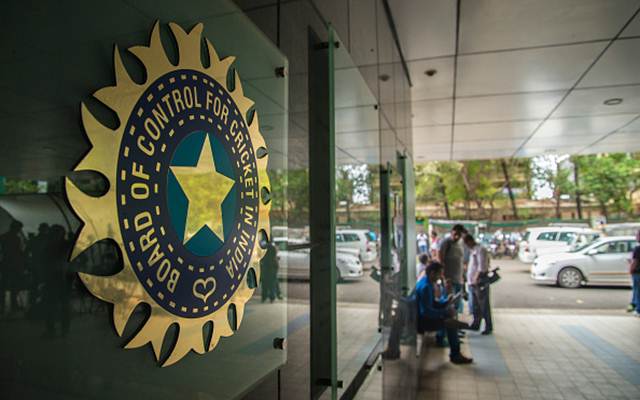 Follow us on Google News
The Board Control of Cricket (BCCI) has come out with a proposal to play a day-night Test against Bangladesh. And the buzz around it is increasing, which is scheduled to take place at Eden Gardens. But, before that Indian Cricket Board needs to sort their logistical issues.
The major concern is about the availability of quality pink balls that can be brought into play in Indian conditions. Earlier, in 2016, the board experimented SG balls and also tried duke balls during Duleep Trophy. But, it was not a successful experiment because the ball started losing its colour and hardness after the first 20 overs.
BCCI surrounded by logistical issues before the 1st Day-Night Test
A BCCI official feels that Indian grounds are not as soft as in England or other countries, that makes it difficult for the ball to retain its shapes on hard pitches. He also added that before the Day-Night Test gets a go-ahead, the board needs to arrange at least 24 balls for the teams in order to carry out their practice and also there will be a need of a ball library that will hold old balls that can be used in the match when needed.
"The Indian grounds are not as soft as the ones in England or Australia. They are rough and the balls didn't retain shape and colour after 20-30 overs. The board will need over 24 new balls at least to give to the teams for practice and play the match. Then there's the need to have a library where you have replaceable balls at any point. That's the tough part," a top BCCI official told TOI.
In the recent past, Indian skipper Virat Kohli has also expressed his displeasure over the quality of SG balls that get scuffed and urged the manufacturers and board to come up with some better balls. He also praised the quality given by Kookaburra and Dukes ball irrespective of their limitations. "To have a ball scuffed up in five overs is not something that we have seen before.
"The quality of the ball used to be quite high before and I don't understand the reason why it's gone down. A Dukes ball is still good quality, Kookaburra is still good quality – whatever limitations a Kookaburra might have, the quality is never compromised." Virat Kohli had said. Team India is scheduled to play two Test match series against Bangladesh starting on the 14th of November.
Poll: Who is a better wicket-keeper batsman?
[interaction id="5da081079235482ee8174547″]
Follow us on Telegram