India vs South Africa: Fans troll Bengaluru Police's 'over speeding' tweet ahead of 3rd T20I
Bengaluru Police's tweet didn't go down well with fans.
Updated - Sep 25, 2019 1:54 pm
6.4K Views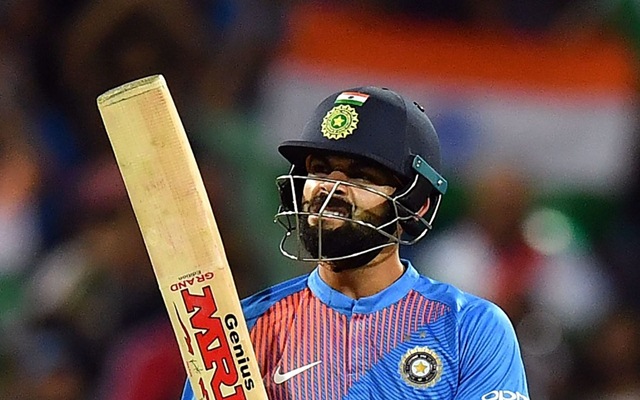 Follow us on Google News
India had recently hosted a three-match T20I series against South Africa, which concluded on 1-1 draw. In the final T20I, South Africa made a strong come back from behind and left everyone shocked with their brilliant performance at Chinnaswamy Stadium in Bengaluru. Just before the match, Bengaluru police did a hilarious tweet that caught the headlines.
South Africa easily won the last showdown of the T20I series by 9 wickets. The innings of 79* runs from South African skipper, Quinton De Kock easily took away the match from Team India. Before De Kock's brilliant knock, the visiting bowlers showed some excellent work with the ball that stopped the heavy batting line up of India at 134-9.
Kagiso Rabada went onto to take 3 wickets and was well supported by young bowlers from the other end. Bjorn Fortuin and Beuran Hendricks also remained successful in registering two scalps each on their name.
Police's witty tweet for Team India bowlers ahead of 3rd T20I 
When Team India was getting ready for the last T20I against Proteas, the police of Bangalore tweeted, "Notice from BCP: We are allowing over speeding on the pitch by our Indian bowlers at M. Chinnaswamy Stadium today, we won't fine you for sure!," to motivate Indian bowlers.
Notice from BCP: We are allowing over speeding on the pitch by our Indian bowlers at M. Chinnaswamy Stadium today, we won't fine you for sure!

— BengaluruCityPolice (@BlrCityPolice) September 22, 2019
This tweet came after Parliament did some strict amendments in the Motor Vehicle Act. In the new rules, people will be charged with very heavy fines if anyone, if found breaking traffic rules, means that driving errors are going to make a huge dent in your monthly budget and some of them may cost you the same or more than your monthly fuel bill. At the moment, the governing body is already facing criticism for including such hefty fines into the laws.
However, the tweet done by the police got backfired and fans started trolling police and started sharing the bad conditions of roads in Bangalore. According to one fan's tweet, the road in Bangalore is so bad that they can't even think of overspeeding.
Tweet got backfired, and fans started trolling Bengaluru Police
Yeah how can we? One cannot even drive… leave alone over speed in this city of potholes! Ward 25&26 are dirt tracks come show skills here !! @HennurT @VoiceOfHoramavu @helpgnrgarden pic.twitter.com/4hNpwKw5GW

— Anuprita Rajesh (@AnupritaRajesh) September 22, 2019
Catch/penalize those overspeeding on roads rather than these tweets
Also tell ur employees not to take mamuli/bribe

— KARTHIK (@Karthik_sridhr) September 22, 2019
Obviously we can not overspeed on Bangalore roads.. no surprises

— Balasubramanya (@Subbu05) September 22, 2019
And are u allowing constables to use foul language too.

— simha80 (@Narasimrishpaap) September 22, 2019
Apart from tweeting wits also respond to customer grievances,apart from appreciation tweets this twitter handle ignores everything against @BlrCityPolice

— soul seeker (@a_soul_seeker) September 22, 2019
Overspending?? Inside blore?? With lot of por holes and unregulated traffic jams are key junctions I think I will be spending more on changing my clutch plate rather than paying fines….

— Naveen Peter (@naveen12051979) September 23, 2019
In the end, the tweet didn't help India in winning their first T20I series against Proteas and host lost the match by 9 wickets. Now, Proteas and India are preparing for the Test series starting on 2nd October 2019 in Vishakapatnam.
Follow us on Telegram