India Women undergo the yo-yo Test prepare for Sri Lanka series
Ramesh Powar was made the interim coach of the India Women's cricket team recently.
Updated - Jul 28, 2018 5:04 pm
190 Views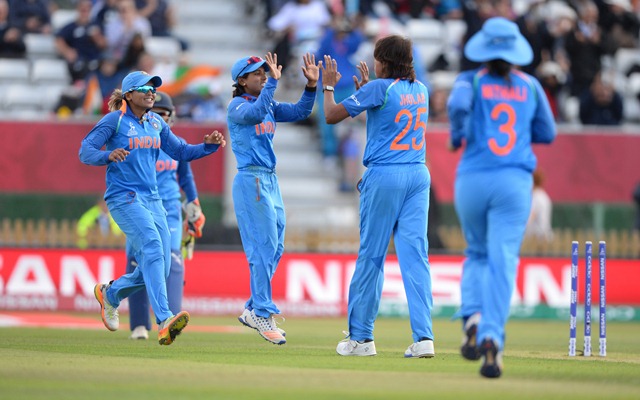 The India Women's cricket team is currently on the ascendancy. With some terrific performances with both bat and ball in recent times, they have been quite impressive, to say the least. In fact, they have been so impressive that they had recently taken the yo-yo Test to prove their fitness and endurance. With the test now has become mandatory for the men's senior side, many cricketers have indeed lost their place in the side.
A few IPL teams coupled with the India A side, as well as the U19 side, also employ the yo-yo Test as a mandatory criterion for selection. Thus, it certainly will not be a coincidence if the Women's side also have a similar testing program. However, at the moment, it would seem as though they passed the test, judging by the smiles at least.
Ramesh Powar has now taken over the reins of the Women's team on an interim basis from Tushar Arothe. The latter was quite vocal as well following his resignation and lashed out at the women's cricketers for not being able to come out of their comfort zone. At the moment, Powar is overseeing the team and the manner in which they are working. As an off-spinner, Powar was one of the few players who was able to make somewhat of an impact with the ball in the doldrums of domestic cricket.
"You can't allow practice methods to be dictated by the girls. If these girls want to achieve something, they need to come out of their comfort zone. They don't want to do that. The BCCI should not entertain such requests from cricketers (to change the coach)," he had told The Times of India after his resignation.
Jhulan Goswami takes to Instagram
Stay updated on 'today's cricket news' with CricTracker.com.