India's 2011 World Cup winning team: Where are they now?
Even after 10 long years, the winning moments from the final are etched in our psyche.
Get every cricket updates! Follow us on
The 2011 World Cup was one of the best moments in the history of Indian cricket. India had won a 50-over World Cup after 28 years. The MS Dhoni-led side created history as they became the first team to win a World Cup at home. India had a lot of stalwarts in the team but it was a collective effort that led them to the World Cup title.
India didn't have it easy throughout the tournament. After a crushing win against Bangladesh, they played out a thrilling tie against England. They then won a couple of games before South Africa handed them their first and only loss of the tournament. They wrapped up the group stages by beating Windies. In the knockouts, India beat defending champions Australia in the quarter-final, arch-rivals Pakistan in the semi-final and co-hosts Sri Lanka in the final to lift the title.
It's been almost 10 years since that Dhoni-led side won the World Cup. Hence, with another World Cup just a few months away, let's look back at India's World Cup-winning squad of 2011 and where each member is at the moment in their career (or life).
MS Dhoni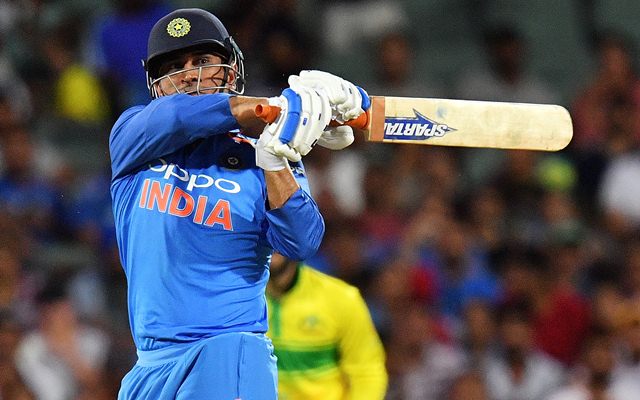 Mahendra Singh Dhoni etched his name in the history books as he became just the second Indian captain to lift the World Cup. After a quiet tournament with the bat, Dhoni walked out and scored a fabulous 91 to help India chase down 275 in the final.
MS Dhoni shocked the world when he retired from Test cricket in December 2014. Since then he has continued to play ODIs and T20s. He later announced his international retirement in 2020. He is still captaining his IPL side Chennai Super Kings.
Sachin Tendulkar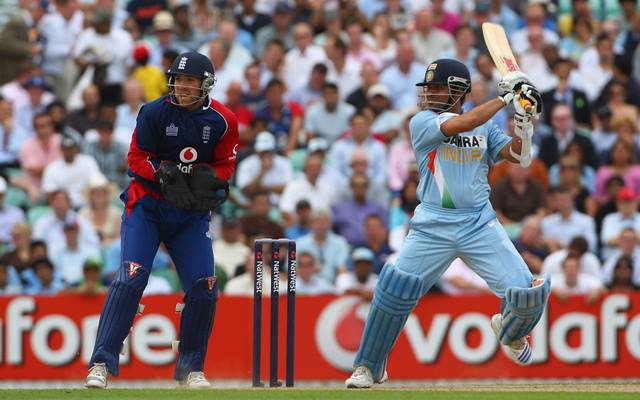 2011 was Sachin Tendulkar's sixth and final World Cup. Everyone wanted to win it for the master and India did achieve their goal. Tendulkar emerged as the highest run-getter for the 'Men in Blue' as he amassed 482 runs at an average of 53.55 which included two fifties and two hundreds.
After winning the World Cup, Tendulkar didn't play a lot of ODI cricket and eventually retired in 2012. It was in November 2013 that the 'God of Cricket' bid adieu to the game as he played his 200th and final Test match. He got a grand farewell as he walked away from the game after 24 years. Since then, he has found a way to keep himself involved with the game. He is the 'Icon' of Mumbai Indians in the IPL.
He also became a Member of Parliament (MP) and has been striving to make India as a country better in every aspect by contributing as much as he can.
Virender Sehwag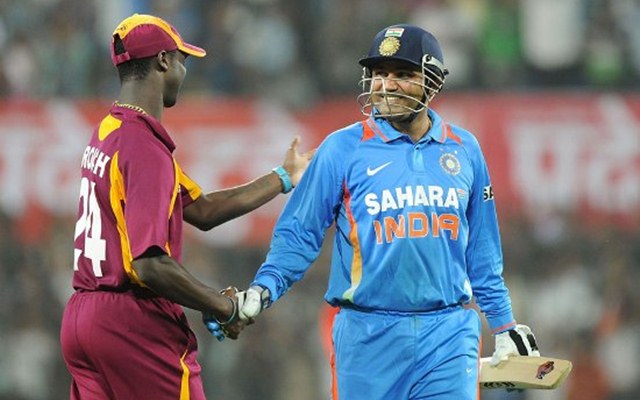 The Delhi dasher was one of the key members of that team as he more or less gave a quick start at the top. In fact, he got off the mark with a boundary in almost every game. He scored 380 runs at an average of 47.50 and a strike rate of 122.58.
However, since that 2011 World Cup, his career graph saw a downward curve. The only highlight came in November 2011 when he scored that double ton against West Indies in an ODI. Post that, he scratched around quite a bit before he was dropped from all formats in early 2013. He played first-class cricket and IPL for a couple of years before hanging up his boots.
He was also a part of Kings XI Punjab's coaching staff (mentor and coach) but decided to part ways ahead of the 2019 IPL auctions. Since he retired from international cricket, Sehwag has been seen in the Hindi commentary box and has also entertained everyone with his witty tweets.
Gautam Gambhir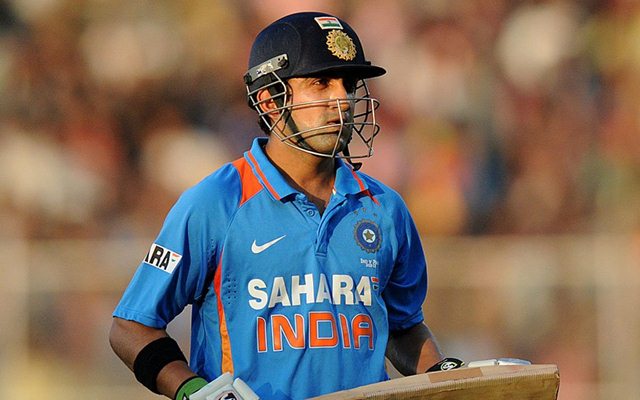 Gautam Gambhir was the unsung hero of the 2011 World Cup final. The Delhi left-hander struck a fighting 97 as he helped India get back on track after the initial wobble in their chase of 275. Gambhir was consistent throughout the tournament as he scored almost 400 runs which included four half-centuries.
Like Sehwag, Gambhir's career also went downhill after the 2011 World Cup win. He was axed from the Test side in late 2012 while he was omitted from the limited-overs sides in early 2013. He did make a couple of comebacks to the national team (one in 2014 and 2016) but didn't impress much and hence, was left out again.
However, in these 10 years, he led Kolkata Knight Riders to a couple of IPL titles. In December 2018, he announced his retirement from all forms of cricket. Also, in the last few months, Gambhir has also been seen in the commentary box.
Virat Kohli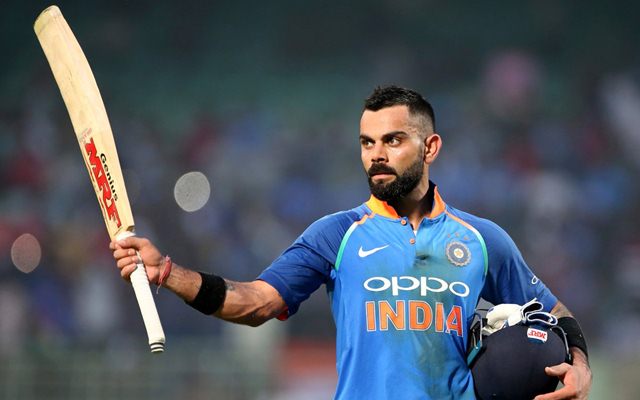 If someone has evolved and become better in these 10 years, then it has to be Virat Kohli. No player in the world has taken such giant strides in international cricket as Kohli has. He's currently the captain of the Indian cricket team in all three formats and is one of the best batsmen in the world at the moment.
In that 2011 World Cup side, he was the youngest member, and today, he is the captain of the Indian cricket team in all three formats. He amassed 282 runs in that tournament and scored a crucial 35 in the final. Since that World Cup, Kohli has become a run-machine. He now has 70 international hundreds (27 in Tests and 43 in ODIs). Kohli has come a long way in these 10 years.
Yuvraj Singh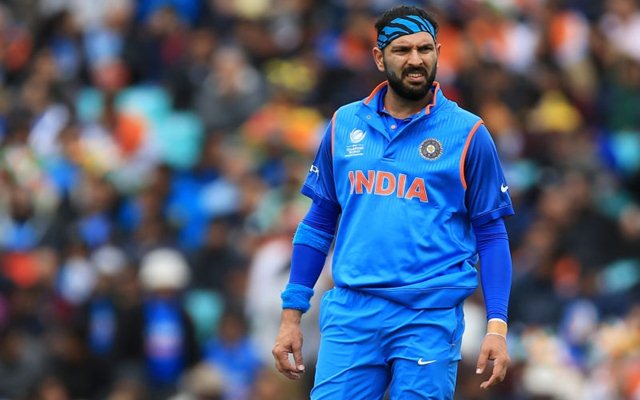 The Player of the Tournament of the 2011 World Cup has gone through a lot of ups and downs in these 10 years, both on and off the field. Not long after the 2011 World Cup, Yuvraj Singh was diagnosed with cancer. He battled the disease and made a strong comeback.
However, since then he has constantly been in and out of the side. Inconsistency has been one of the biggest reasons for his ouster from the team. He was India's most dependable player throughout the 2011 Cricket World Cup. The southpaw scored 352 runs and took 15 wickets in the tournament.
However, Yuvraj's bowling has gone down and he hardly bowls these days. His fitness levels haven't remained the same, which has affected his fielding. The left-hander hasn't scored a lot with the bat as well. Hence, the Punjab all-rounder finds himself out of the team at the moment. He last donned the India jersey back in July 2017. He retired from all formats in 2019.
Suresh Raina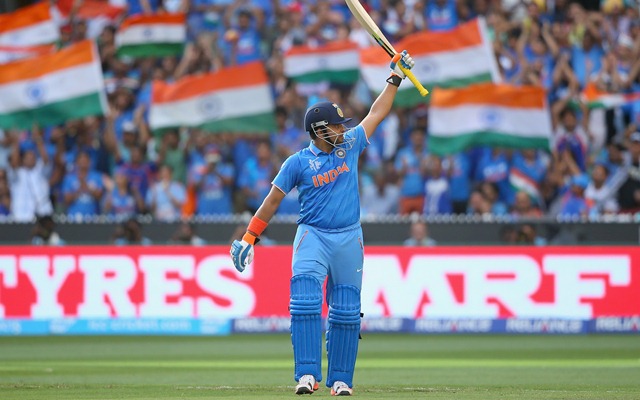 The Uttar Pradesh left-hander played only in the back half of the 2011 World Cup. But he played a couple of crucial knocks in knockout stages, bailing India out of trouble. After that tournament, Raina became a crucial member of India's limited-overs sides. He was one of the integral parts of India's 2015 World Cup squad as well. He once again played a couple of crucial knocks in the big games in that tournament.
However, since that 2015 World Cup, Raina has not been able to keep up with the consistency. Hence, he was axed from the side. He made a couple of comebacks with the latest one being last year but he hardly impressed. Hence, he has been sidelined for the moment and will turn out for the Chennai Super Kings (CSK) in the IPL.
Harbhajan Singh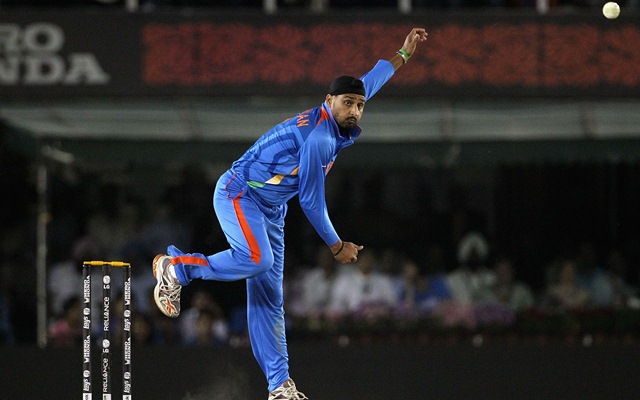 2011 was the last time when Harbhajan Singh was India's first-choice spinner. After he was injured in England (following the World Cup), he never came back as Ravi Ashwin took over the mantle. Since the 2011 World Cup, the turbanator has featured in just 26 international games. He's hardly had any impact. He was constantly in and out of the Test side in 2012 and 2013 before poor form led to his exclusion.
He made another comeback in 2015 when Ashwin was injured but couldn't really make any mark. Hence, the Punjab off-spinner hasn't been playing regularly. He is a regular in the IPL where Mumbai Indians decided to let him go after 10 years. He joined the Chennai Super Kings and was a part of the winning squad in 2018. He will take part in IPL 2021 for KKR.
Zaheer Khan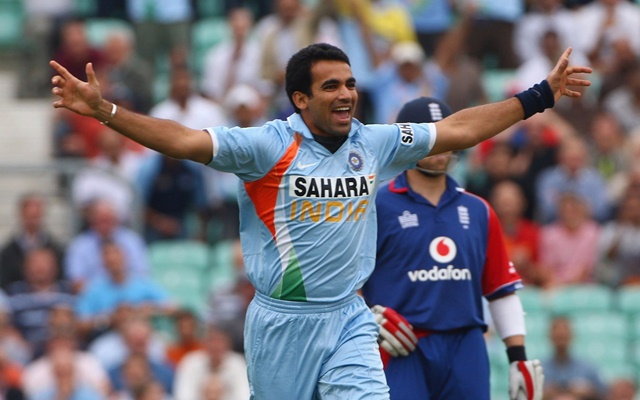 Zaheer Khan was India's premier strike bowler in the 2011 World Cup. He picked up 21 wickets and was the joint-highest wicket-taker in the tournament. However, since that tournament injuries plagued Zaheer's career. He was constantly out of the team due to fitness and injury issues. He broke down on the first day of India's tour of England in 2011.
But he did make a decent comeback and went to Australia and played against England at home in 2012 before he was dropped from the team. However, he made a comeback about a year later and was a part of the tours to South Africa and New Zealand. Zaheer played his last international match in February 2014 and that was also his last first-class game. However, he continued to play the IPL till 2017.
Munaf Patel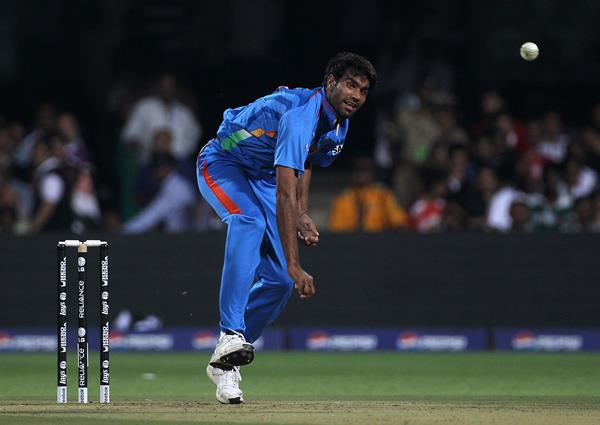 Munaf Patel was one of the most underrated cricketers in that 2011 World Cup squad. He went about his job very quietly and delivered more often than not. He picked up 11 wickets in the tournament and complemented Zaheer Khan well. However, 2011 was the last time Munaf Patel played international cricket.
He travelled to the Caribbean and England, playing a couple of Test matches (against West Indies) and a handful of ODIs on both tours before he was ousted. The Gujarat pacer faded away and was hardly seen. He was a part of the IPL as well but 2017 was the last time he was seen on the field. He did play the T10 league but at the same time announced his retirement from all forms of the game.
S Sreesanth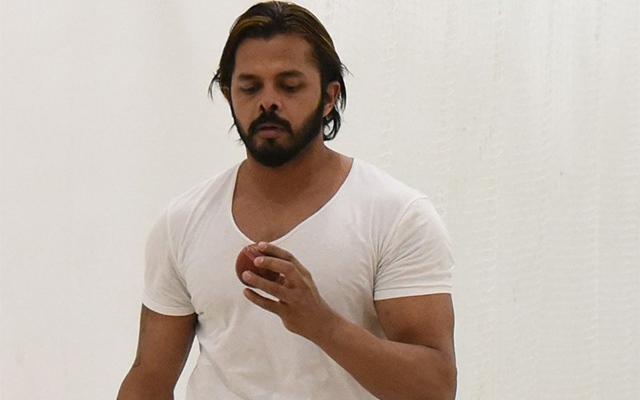 The Kerala pacer was probably India's worst player of the 2011 World Cup. He played just a couple of games (first and last – the final). He was expensive throughout those two games and batsmen kept targeting him. After the 2011 season, he was woefully out of form and wasn't a part of the team in all formats.
However, his career took a big turn (for the worse) when he got involved in spot-fixing during the sixth edition of the IPL (in 2013). He has been banned for life since then by the BCCI. Later, the Indian cricket board relaxed the ban and lifted it in 2020. He made domestic comeback in 2021.
Ravichandran Ashwin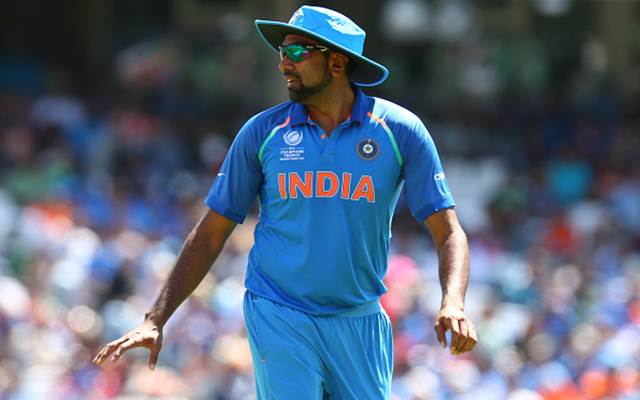 Ravichandran Ashwin was not even a year old in international cricket during the World Cup in 2011. He had played just 10 international matches (7 ODIs and 3 T20Is). However, he played an important part in a couple of games in that tournament. He played against Windies in the final group stage game and in the quarter-final against Australia. He picked up two wickets each in both games helping India control the game.
After the 2011 World Cup, he became India's premier spinner across formats. For almost six years, he was the team's No. 1 spinner in all three formats. However, lackluster performances in 2017 led to his downfall in white-ball cricket. He has been overlooked in the shorter formats while he is still central to India's red-ball plans.
Ashish Nehra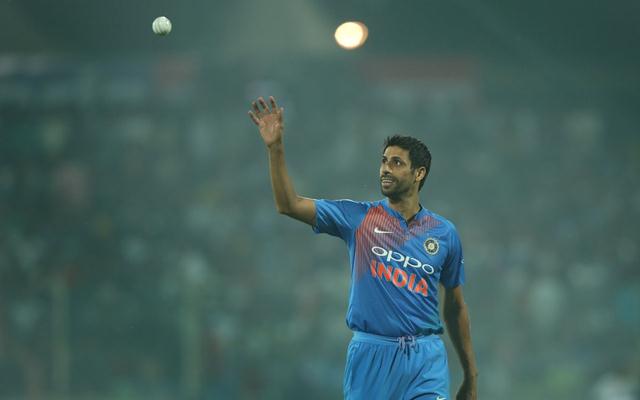 2011 World Cup turned out to be Ashish Nehra last ODI assignment. Injuries plagued the left-arm pacer's career and it meant that he could never really get back in the 50-overs scheme of things. However, he did make a comeback five years after the 2011 event as he returned to play T20 cricket for the national team.
He made a comeback in Australia in January 2016 and also played the 2016 World T20. Nehra played quite a few games before finally calling it a day in November 2017. He was India's go-to T20 bowler along with Jasprit Bumrah for almost two years.
In the 2011 World Cup, Nehra had played a crucial role in the semi-final against Pakistan as he bowled an excellent spell of 2/33 in his 10 overs as India defended 260.
Yusuf Pathan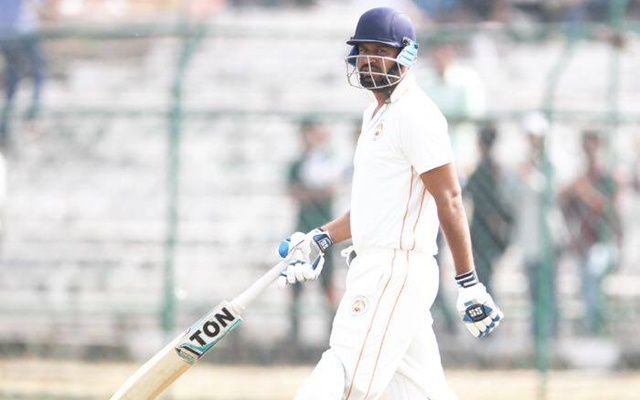 In the lead up to the World Cup in 2011, Yusuf Pathan was in fine form and was deemed as a game-changer. However, he couldn't quite perform for the Indian team in the mega-event. He scored just 74 runs in six innings and picked up just one wicket. He was left out of the team ahead of the knockout stage as Suresh Raina replaced him and performed very well.
Pathan didn't play a lot for India after the World Cup. About a year after the tournament, he lost his place in the team and has never been considered again. He announced his retirement from all formats in 2021.
Piyush Chawla
Like Nehra, Piyush Chawla never played any ODIs after the World Cup in 2011. Even in that tournament, he played just three games in the initial stages and was left out as he turned out to be expensive. Since the 2011 World Cup, Chawla represented India in just one Test and a few T20Is.
He played the World T20 in 2012 and then donned the whites against England at home in the fourth Test of the series in Nagpur. However, he struggled in most games he played and was eventually axed from the team. He has never been looked at again since then. However, he is still actively playing domestic cricket and the IPL.