India's tour of England: Can India turn it around
Updated - Jun 9, 2014 6:23 pm
38 Views
The Indian cricket team is all set to start on a tiring, testing and full of travelling season of ruthless and tough cricket. MS Dhoni along with a relatively young and inexperienced squad behind him will have an uphill task at hand. It will be a different challenge all together first to cope up with the conditions then the dukes ball which swings much more than the SG used in India.
It's not just about the conditions or the type of ball used but the pitch, the life it has rather will not only be new for the batsmen but also for the bowlers who will have to ball much fuller and give the ball scope to swing. India will travel with only one bowler Ishant Sharma who has played there before. His experience of having been there will help the entire bowling unit which though full of promise and talent lacks exposure.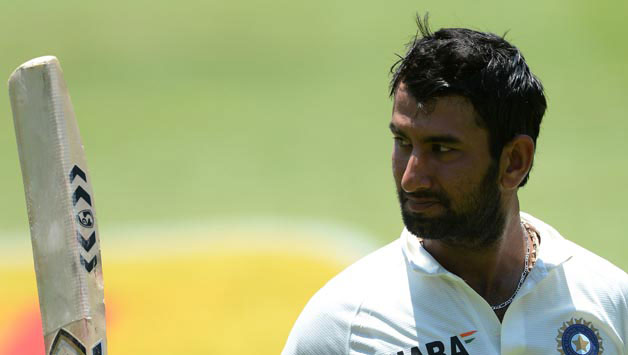 Follow us on Telegram
For me this is beyond bowlers and batsmen, it is about the leader, both the teams have efficient and trusted captains in MS Dhoni and Alister Cook. The two skippers who are with an all together different skill set and strategy. While Dhoni is a leader, aggressor in Indian subcontinent conditions and makes the opponents dance on his plans it has been a different version of him overseas.
Cook will lead the home team in favoring circumstances, with his team too a little low on confidence with the 5-0 clean up they faced down under and the exit of Kevin Petersen. While Dhoni has been reactive captain, he lets the opposition take the first step, and then set his graph on work. Cook's success can be regarded to the talent he had in his team, till recent a world-class spinner in Swann who is no longer there.
Otherwise defensive and silent skipper Cook will face a more firm Dhoni this time with nothing to lose and revenge on mind. This will be the last time MS Dhoni will play a test series in England and he will like to not only clean up the past but also pave way for a better future.
What is new this time is a pace battery, India for the first time in a decade has bowlers who can really bowl quick. Assistance from the ball, will give them a lot of boost to bowl better.
The code for the series will be take 20 wickets, the team which takes their 20 first wins, taking control over a 5-day match in English soil is impossible without this. A stronger batting line-up with the solidity of Pujara, experience of Gambhir and aggression of Virat along with coolness of MS Dhoni the skipper will define Indian batting.
Bhuvneshwar Kumar, Mohmmad Shami and either of Varoon Aaron or Ishant Sharma will have the responsibility to take up English batsmen upfront along with R Ashwin and R Jadega the slower bowlers. Ishwar Pandey and Stuart Binny would either need to wait the whole tour or pray for circumstances to favor their selection.
India and England have played 107 tests till date while 40 have gone England's way India have taken 20 games their side and 47 have ended up as draws.
All said and done what this series will mean to India is their reputation as overseas cricketers and for England chance to salvage respect ahead of yet another series with the Aussies.
Follow us on Google News