International Olympic Committee shortlisted cricket for a review for 2028 event
There are certain set of rules that need to be adhered to in order for a sport to enter Olympics.
Updated - Aug 3, 2022 9:57 pm
611 Views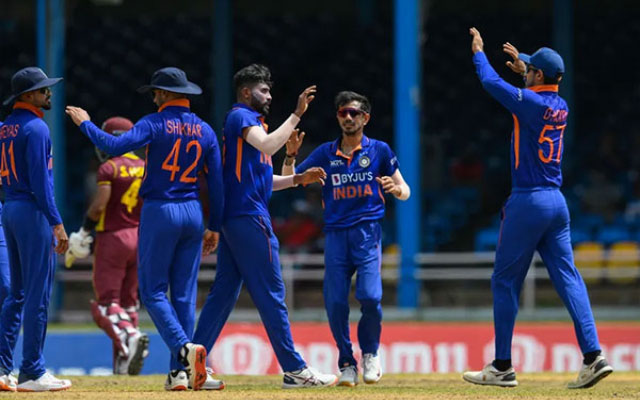 Follow us on Google News
The International Olympic Committee (IOC) have added cricket to a shortlist of nine sports for consideration for inclusion in the 2028 Los Angeles Games, giving cricket's bid for involvement in the Olympics a big boost. Although a timeframe for this briefing has not yet been set, the LA28 organizing committee had requested the ICC to present their case last month.
A final decision regarding cricket's inclusion is anticipated during the second quarter of 2023 when the committee is slated to meet in Mumbai. Eight other sports, namely baseball/softball, flag football, lacrosse, break dancing, karate, kickboxing, squash, and motorsports will compete for a spot, in addition to cricket.
The IOC has already approved the inclusion of 28 sports in February 2022 for inclusion in the LA Games. It committed to expanding the program at the same meeting, and in May, it devised a system for assessing "potential new sports" to determine whether they were appropriate for the LA28 Games.
The IOC is free to add as many new sports as it wants, but they must meet these requirements in order to be accepted.
Prioritising a reduction in the cost and complexity of hosting the Games.
Engaging the best athletes and sports that put athlete health and safety first.
Recognising global appeal to fans across the world, and host country interest.
Prioritising gender equality and youth relevance to engage new fans and athletes.
Upholding integrity and fairness to support clean sports.
Supporting environmental sustainability to foster long-term sustainability.
ICC optimistic of cricket getting a nod
The ICC believes it is in a strong position, but it is aware that the LA committee will ultimately make the final decision. One reason for its optimism is the fact that cricket has been "a star attraction", according to CEO Geoff Allardice, at the 2022 Commonwealth Games, which are currently taking place in Birmingham.
"We've seen from the Commonwealth Games how much the world's best players have enjoyed playing in front of big crowds and what I'm sure will be large TV audiences," Allardice told ESPNcricinfo.
Considering cricket's prominence in the Commonwealth nations, both ICC and the ECB pushed hard for its inclusion in CWG 2022. It has been 24 years since the game has been a part of the Commonwealth Games. In Kuala Lumpur, the 1998 edition, only men's cricket was played (ODI format). Only women's cricket is being played in ongoing CWG games, in the T20I format, and eight nations are vying for the gold medal.
Follow us on Telegram