IPL 2013 scandal: Raj Kundra had link with bookie, says investigator
Kundra made the admission realising that the bookie had already revealed everything during quizzing
Updated - Aug 25, 2018 2:59 pm
374 Views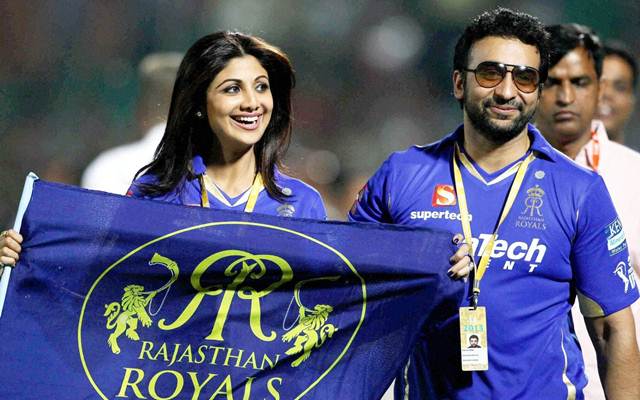 Raj Kundra, former co-owner of Indian Premier League (IPL) franchise Rajasthan Royals (RR) had denied having contact with a bookie but the lead investigator into the 2013 scandal, BB Misra, has a different take. The ex-IPS officer, who was appointed by the Supreme Court to probe the scandal, reminded Kundra about a "gift" he had received, forcing the latter to admit that he was indeed in touch with a bookie.
According to a report in The Indian Express, Misra said Kundra made the admission realising that the bookie had already revealed everything during quizzing. Misra joined the probe in 2014 after Justice Mukul Mudgal Committee mentioned about several cases of suspected sporting fraud in its initial report on allegations of spot-fixing and betting in the 2013 edition of the annual cricket carnival.
The Royals team winner of the inaugural edition of the tournament in 2008, was suspended along with Chennai Super Kings for the 2016 and 2017 editions because of the scandal.
"When Kundra was interrogated, he had initially denied everything. Then we confronted him with the version we got from the bookie. It was then that he admitted he was in touch (with the bookie). He (Kundra) had taken a gift from the bookie," the IE report quoted Misra as saying.
Kundra's mobile had number of bookie he 'didn't know
"He (Kundra) said he did not know the bookie. But his mobile had the number of that bookie. He explained that it was an undesirable contact and he had to store it so if a call comes he will know that it is a bookie and he would not pick it up. Fair enough…but then he would not have accepted a gift. When you say he is an undesirable contact and 'I don't want to talk to him', why did you accept a gift from him? Why did you allow him to come near you? This was a contradiction. So I reminded Raj Kundra of the gift he took," he said
Kundra told the IE over WhatsApp that the "gift" was a 10-gram gold chain for his newborn son and panjiri (a wheat-based sweet) which he refused but added that the bookie left it with a watchman at his house.
"I had no idea this person was a bookie as it's not written on anyone's face. I met him first at a friend's party. He piled on and was over-friendly and asked for IPL tickets for his son, which my bodyguard gave him. Once he turned up at my house with panjiri and a gold chain for my newborn. I told him I was on my way out and didn't even entertain him. I declined but he left the panjiri and chain with my watchman. I never had any dealings with this person, other than on these two occasions," he said.