IPL 2018: DD youngster Prithvi Shaw owes his IPL success to Ricky Ponting
The youngster impressed in the few opportunities he got in the IPL.
Updated - May 23, 2018 11:29 am
290 Views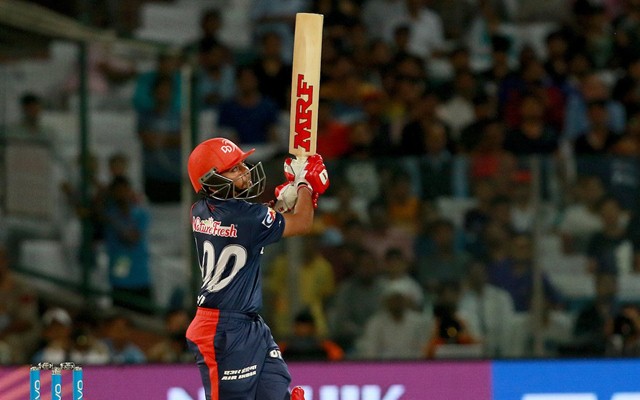 2018 has been a dream year for Maharashtra's young cricketer Prithvi Shaw. After leading his team to the U-19 World Cup victory in Australia earlier this year, he turned heads as the Delhi Daredevils opener in the 11th edition of the Indian Premier League.
Though this was his maiden IPL outing, Shaw was very much at ease with his style and batted in his natural flair, which reflected in the two fifties and the total of 245 runs that he scored. As a new face in this high-profile, glamorous and crowded tournament, this is as good as a debut gets.
Shaw gives his Delhi Daredevils coach Ricky Ponting a lion's share of the credit for his great performance in the IPL. To say that, for young players like Shaw, getting mentored and coached by someone like Ponting is a big deal, would be an understatement. But IPL has bridged those gaps long ago.
Ponting's advice to Shaw was to enjoy cricket and play his own game
"Ponting was a big inspiration. He was really ruling all of us, not in a literal sense, but in a good way. The advice that he gave me was to just enjoy your game," Shaw revealed in an event where he was interacting with kids.
Shaw has had enough experience with domestic as well as international U-19 cricket to be accustomed to the media and publicity. But it is nothing compared to the attention IPL gets. However, Ponting's words helped him get through the initial nervousness and enjoy himself.
"When I made my IPL debut, I was nervous. Though this wasn't the first time I was playing in a match which was being telecast live, to have 40,000 people in stadium around me and all the cameras focused on me made me nervous. However, after hearing Ponting's positive words, I did well and enjoyed myself."
However, this is not the first time Shaw is seeing this side of the game. When he scored a record 546 runs off 330 balls in the Harris Shield, he was only 14. He was at once compared to other cricketers who have come from his state, including the great Sachin Tendulkar, who had similar success at the school level. Former Australian cricketer Mark Waugh also agreed on that point, saying that Shaw's batting reminded him of the Little Master.
But even though it obviously feels good and Waugh's compliments mean a lot to him, Shaw does not want to think much about it since he is yet to step in international cricket, let alone be compared with Tendulkar.
As for IPL, Shaw says that it has made him much more experienced and matured as a player, and ready to take on challenges. "IPL is a different experience. When you play for Mumbai in the Ranji Trophy, you face the same bowler next year. But in the IPL, you face bowlers of a different calibre. You face the likes of Mitchell Johnson. You see an international batsman like AB de Villiers. It was the best opportunity that I could've thought of," Shaw stated.
"What I have learned from the IPL is that in your life, you will face some difficult situations and you've to get out of them on your own. When 40,000 people are shouting (in a stadium), the coach can't tell you what to do. You've to do it on your own. That maturity, which I wasn't having, those things I've got now."
Ponting also helped him get over the criticisms he was facing regarding his dismissal in the last IPL match against Mumbai Indians. "I thought that the ball was further than it actually was from stumps. Ponting sir told me that that kind of mistakes happens," Shaw explained in a composed manner.
He has been selected for India A team for the England tour next month. He will be under the guidance of Rahul Dravid there. Seems like Prithvi Shaw is not only having the time of his life but also the best of mentors one can wish for.
[interaction id="5b03f4c8244b2e250dcba5d5″]
Stay updated on 'today's cricket news' with CricTracker.com.