IPL 2019: Don't want to be Ravi Ashwin, Kevin Pietersen reacts on 'Mankading'
it is going to be talked about for a long time
Updated - Mar 27, 2019 10:26 am
1.5K Views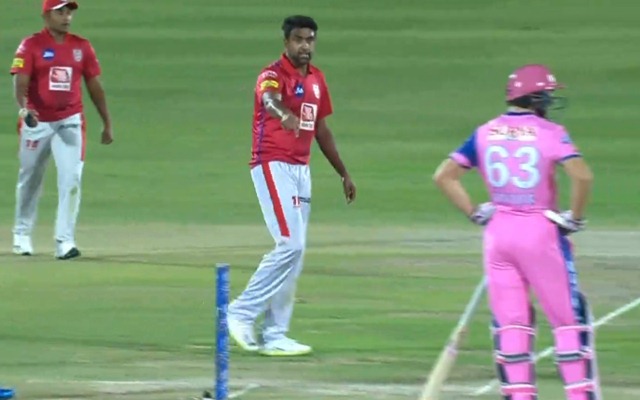 Follow us on Google News
The controversy over Kings XI Punjab (KXIP) Ravi Ashwin 'Mankading' Rajasthan Royals (RR) batsman Jos Buttler at a crunch moment of their match in Jaipur on Monday refuses to die down. Reactions have come in from all quarters both in support of Ashwin and against as the act of running a batsman out at the non-striker's end is considered against the Spirit of the Game by many even though there is no problem in it technically.
'It is going to be talked about for a long time'
Former England captain Kevin Pietersen, too, was among those who did not take Ashwin's action against compatriot Buttler favourably. The 38-year-old former batsman said the Indian offie will going to be liable with his action now and the episode will be talked about for days in the future.
Speaking on Star Sports Select Dugout show, Pietersen said: "I don't see many talking favourably about what happened, leaving it up to him and leaving it up to the individual. He (Ashiwn) is always going to be liable with it now because it is such a big topic and it is going to be talked about for a long time."
"I'll put it this way, I don't want to be that player, that was talked about in that circumstances," he added. Pietersen, who played in a few seasons in the IPL between 2009 and 2016, also said without taking names that he would not want to become Ravi Ashwin.
Ashwin's 'Mankading', which has got its name from legendary Indian all-rounder Vinoo Mankad who had run out an Australian batsman in such a manner for the first time in 1947, was the first such instance in the IPL since its inception in 2008. In international cricket, though, there have been quite a few instances of 'Mankading'. The mode of dismissal is though seen as something contradicting the Spirit of Cricket, rules permit it, making Ashwin's act a completely legal one.
Buttler's run-out in the 13th over when the RR were conveniently placed at 108 for 1 turned the game as they lost their way and ended up with 170 for 9 while chasing a target of 185. The losing side was understandably not happy and particularly Shane Warne, the team's former captain, and current brand ambassador launched a ruthless attack on Ashwin for his gesture, even questioning his integrity and class.
[interaction id="5c992180ffabcf8c9a15b7e5″]
Follow us on Telegram