IPL 2019: Five bowlers who can neutralize Andre Russell
These bowlers can definitely prove tough for Russell to get away with, of course, if they bowl with a plan.
Updated - Apr 7, 2019 12:29 pm
39.7K Views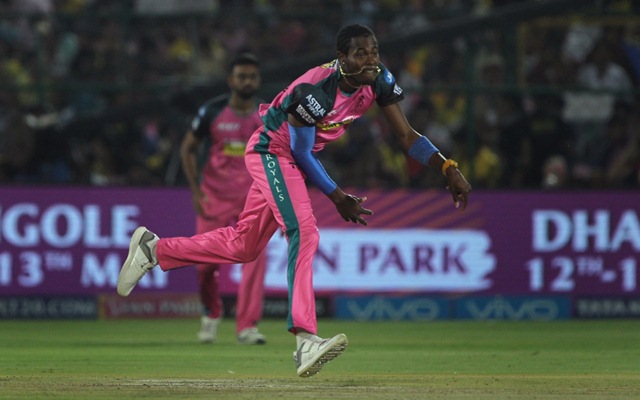 Follow us on Google News
The 12th edition of the Indian Premier League (IPL), which started early this time owing to the World Cup 2019, has already witnessed some breathtaking matches in its first couple of weeks. The cricketing carnival stood up to its reputation of being the best 20-over tournament in the world. One such highlight of the tournament, so far, has been the big all-rounder from Jamaica Andre Russell.
The KKR's all-rounder has been on the rampage mode, effortlessly hitting the bowlers out of the park and single-handedly winning the matches for his team out of nowhere. The Jamaican has been in prolific form and has helped his team win matches from the jaws of defeat. In the last match against the Royal Challengers Bangalore (RCB), just when KKR needed 53 runs off 16 balls, he scored an unbeaten 48 off 13 balls with 7 gigantic sixes and ensured his team's victory with 5 balls to spare.
Against a player of such a calibre, all of the opposition's plans fail, however, bowlers need to understand where Russel's weakness lies. Kagiso Rabada showed everyone in the super over against KKR that bowling yorker length to the Big West Indian can tame him down. With Russell proving an unstoppable force, let us have a look at 5 such bowlers who could contain or stop the assault of Andre Russell.
Here are the five bowlers who could stop the Russell-force:
1. Kagiso Rabada
Kagiso Rabada has both the pace and the bounce in his bowling with an added ability to hit yorker length at will. In the tenth match of the tournament, the South African bowler found the Achilles heel for the Jamaican. In the super over of that match, the Delhi Capitals bowler kept bowling Russell in the blockhole denying him any room to free his arms.
The 23-year-old bowler had a better of Andre Russell by dismissing him, clean bowled, off a yorker that ended right at the bottom of the stumps at a brutal pace. He showed that if a yorker length is bowled to the 30-year-old KKR batsman at a good pace, then he might find it tough to smack it out of the park.
Follow us on Telegram