IPL 2019: Match 20, RCB vs DC – Funniest Memes from the Match
RCB dropped quite a few catches in this match taking the tally to 15 catches this season.
Updated - Apr 7, 2019 7:29 pm
2.7K Views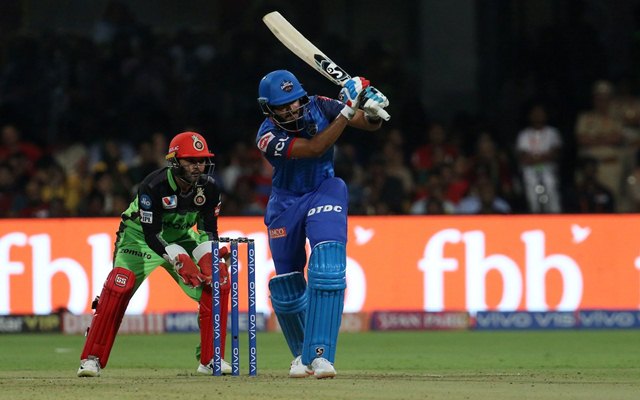 Royal Challengers Bangalore's (RCB) ambitious game against the Delhi Capitals (DC) ended up on a dismal note. As a part of their 'Go Green' initiative, the home team donned the green jersey in this game. They would have hoped that they could register their first win of the season in this game. However, the team lost this one as well.
While the batting clicked in the last game, it was a disaster in this match. Both Parthiv Patel and AB de Villiers walked back to the pavilion quite early in their innings. Marcus Stoinis crawled his way to 15 before he was dismissed. However, Moeen Ali played an aggressive cameo and got his team back into the game. He scored 32 off 18 balls before he was foxed by a googly from Sandeep Lamichhane.
The RCB skipper Virat Kohli should have done the job towards the end having got his eye in. But he also failed in this match and got out after he grovelled to 41 from 33 balls. The home team only managed to get 149/8 in 20 overs and Kagiso Rabada picked up four wickets for DC in the RCB innings.
Shreyas Iyer ensures that he sees his team get over the line
Shikhar Dhawan got out for a golden duck in the chase. However, the man at the other end, Prithvi Shaw did well and got the team off to a good start with 28 runs. After he fell, Colin Ingram scored almost a run-a-ball 22 before Moeen Ali trapped him in front of the stumps.
Shreyas Iyer, though, played a responsible knock and ensured that there wasn't any collapse this time around. He was there almost till the end. The skipper scored 67 off 50 balls before he was dismissed when his team was in touching distance from a win. DC lost three quick wickets towards the end but Axar Patel finished the game for his team. RCB dropped quite a few catches which affected their chances. The team is now nearly out of the playoff race.
Here are some of the best memes:
Kohli carrying hopes and expectations of RCB fans this season !!

#RCBvDC #kohli pic.twitter.com/PeTnGwoAfj

— Boring… (@graphicalcomic) April 7, 2019
RCB Management to RCB players : #RCBvDC pic.twitter.com/ztrgI9lXT5

— Anshuman Mishra (@Anshuman987m) April 7, 2019
Rcb to their supporters#RCBvDC pic.twitter.com/jgCDzh1OSG

— 🇮🇳 sir-kid (@ooobhaishab) April 7, 2019
@RCBTweets fans after every match!#RCBvDC pic.twitter.com/9MFHYauQBr

— Abhinav srivastava (@AbhinavGolgappa) April 7, 2019
#RCBvDC
RCB fans b like including me😂 pic.twitter.com/ypPyrIeBn0

— n@nd@_INDIAN (@nandawaitingfor) April 7, 2019
Teams are waiting to take their 2 points from rcb#RCBvDC pic.twitter.com/xigBrOTlQ6

— 🇮🇳 sir-kid (@ooobhaishab) April 7, 2019
*RCB trying to win IPL*#RCBvDC pic.twitter.com/n6uBa28Qis

— Tweetera🐦 (@DoctorrSays) April 7, 2019
#RCBvDC RCB fans and Kohli right now searching for Parthiv Patel pic.twitter.com/lIG0LFC2QT

— SHUBHAM RAI (@SHUBHAMRAI14051) April 7, 2019
#RCB fans😭🤣😭#RCBvDC pic.twitter.com/b8A4ogYo1G

— ‎ً#VoteForGlass (@Megalaxman5) April 7, 2019
RCB fans waiting for RCB 1st win in IPL2019 be like #RCBvDC pic.twitter.com/ufW86Surnu

— ।। सार्थक ।। (@dynamo_sarthak) April 7, 2019
IPL to RCB :
* As they can quit the tournament #RCBvDC pic.twitter.com/zGyWcHF9uZ

— Anshuman Mishra (@Anshuman987m) April 7, 2019