IPL 2019: Royal Challengers Bangalore's expected signings at the Player Auction
Here we look at the players Royal Challengers Bangalore could go for at the IPL 2019 auction.
Updated - Dec 17, 2018 5:02 pm
1.6K Views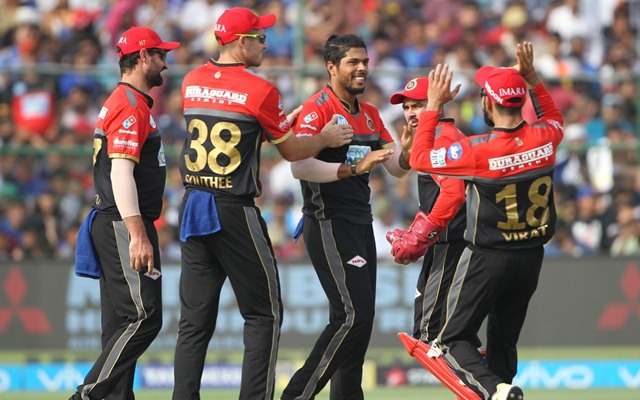 Over the years, Royal Challengers Bangalore (RCB) have earned a name of being a batting-dominant team and have been severely criticised for ignoring the importance of bowlers. The bowling options that the franchise have roped in thus far, faltered every time and that showed the team's poor selection strategy. The good names they have bought, haven't been able to reach the market-expectations for some reason or the other. However, ahead of the 2019 IPL, the RCB team have made efforts to get the unwanted tag removed.
Among the 15 players that RCB have retained for the next season, Virat Kohli and AB de Villiers are the only specialist batsmen. At the auction on Tuesday, the Royal Challengers will have ten players to buy including a maximum of two overseas players. However, the purse available for them is only 18.15 crore INR as the big names like Kohli and De Villiers have almost occupied 1/3rd of the RCB's salary cap.
Here we look at the players Royal Challengers Bangalore could go for at the IPL 2019 auction:
Capped Players:
RCB might target more uncapped players than international stars this year. In the two overseas slots available, the management could eye for Shimron Hetmyer and Sam Curran. With the lack of batting options in the current squad, Hetmyer could be ideal for the RCB team. The latest sensation from England, Sam Curran has earned the praises of the RCB skipper Virat Kohli during the recent Test series.
Curran has a decent experience in the T20 format and has performed really well with both bat and ball during his stint in the Super Smash in New Zealand earlier this year. The Bangalore franchise will also be interested in the senior Indian batsman Manoj Tiwary. The Bengal batsman has made the bat talk in the domestic circuit recently and his experience in the middle-order could come handy.