IPL 2020: 5 Players who left RCB and performed well for other franchises
RCB are perhaps the team which have backed its players the least and have let them go after minor poor performances.
Updated - Sep 23, 2020 1:26 pm
1.4K Views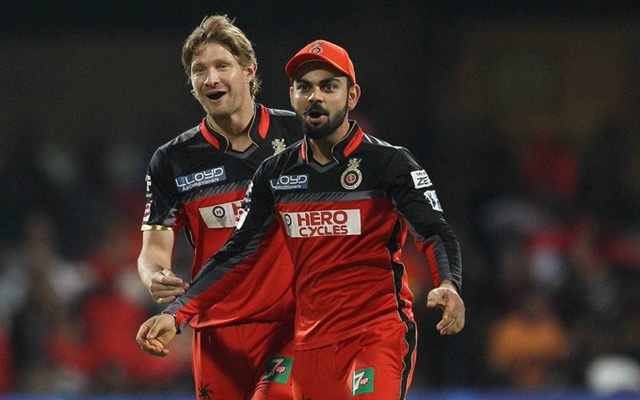 Royal Challengers Bangalore (RCB) are a team which should have had at least a couple of titles in their trophy cabinet but currently have none. They are a team which have promised a lot year after year and shown glimpses of their brilliance though individual performances but have never been able to clinch the crucial moments of important games as a team.
While RCB's performances haven't been as they should have been, one of the main reasons for this is the continuous chopping and changing of players with no continuity in their squad. Every year RCB buy new players in the auction, who appear to be exciting prospects, but after a few bad games drop them from the eleven, which doesn't help the player's confidence or the team moral. Subsequently they are dropped from the squad .
Over 12 seasons, RCB are perhaps the team which have backed its players the least and have let them go after minor poor performances without identifying the true potential of the player. Hence it is not a mystery as to how players, who underperformed severely in RCB, went ahead and had fabulous seasons with other franchises.
Here we look at 5 players who left RCB and did well for other franchises: –
1. KL Rahul
Letting go of KL Rahul is a decision which RCB will regret the longest if they haven't enough already. Rahul, who had started out more as a conventional Test player, showed what he was capable of in the shortest format when in 2016, he stepped up and scored heavily for RCB acting as the perfect foil to Virat Kohli and AB de Villiers. He scored 397 runs in 14 games at a strike rate of 147. Unfortunately he had to miss the entire 2017 season due to an injury.
Despite that, Rahul had been in great form as an opener for India in 2017 in T20Is and before the 2018 mega auction Rahul was expected to be retained by RCB but to everyone's astonishment they went for Sarfaraz Khan. As it turned out, Rahul's demand was immense in the auction and RCB did not end up using their RTM card for him as he was eventually sold to Kings XI Punjab for a whopping 11 crores.
Rahul showed why he was so highly valued as in the 2018 and 2019 seasons he scored 659 and 593 respectively at a total at a strike rate of 146 including 12 50+ scores and one century in 28 games. With Rahul leading KXIP this year, RCB missed out on not just one of the best T20 batsmen currently, but also a future prospect for captaincy.