IPL 2020: Bluetooth bands to enforce social distancing between players; here's how it works
Players will be having a special Bluetooth band on their wrist.
Get every cricket updates! Follow us on
Ever since players have landed in UAE, the social distancing, quarantine, etc safety measures are just being taken care of at another level. While players are only allowed to hit fields after a mandatory isolation period, they will still have to maintain distance with others to remain safe. They can see each other at doors of their rooms or the common meeting area but will have to stick to a two-meter social distancing norm.
The officials of the Indian Premier League conducted a webinar on Monday in the United Arab Emirates wherein several queries were posed by players to maintain this strict safety-bubble norm. The question that gathered much buzz was, 'are players not even allowed to move to another player's room?' In that case, one can meet at the door of another person's room but still have to maintain a two-meter mandatory distance during the whole IPL journey.
'What if I need a haircut? Why can't I go to another player's room if we maintain social distancing there? During photoshoots, can we hug and give high-fives? What is the protocol for the make-up person? Will the team barber be in a PPE kit? Can we avoid nose-swab testing and opt for saliva testing to detect COVID? Will I have to wear the Bluetooth wrist band all the time?' – These are the questions raised by a few players during the webinar.
Rajasthan Royals seamer Jaydev Unadkat told The Indian Express, "I think that restriction about not going into each other's rooms will be the most difficult part for us players. We have never faced it in the past."
Know about new safety Bluetooth bands
There is another introduction for players that will have an all-time eye, whether they are following safety norms or not. Players will be having a special Bluetooth band on their wrist, which will sound an alarm if they breach the two-meter distance rule. They can take off their bands only when they are going to bed at the end of the day. It is also mandatory for the players' families to wear this Bluetooth band.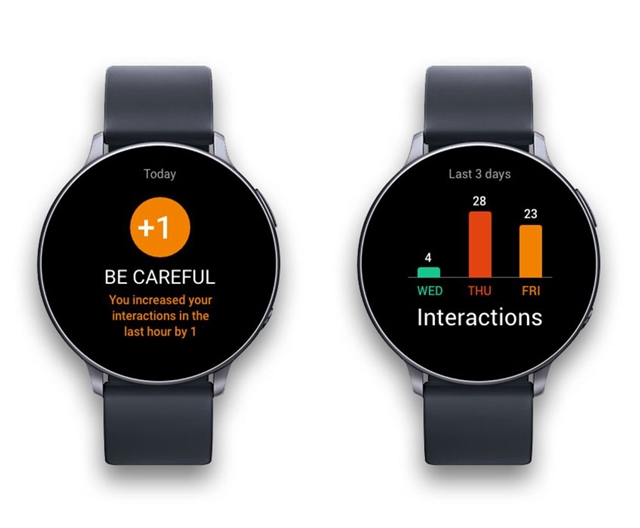 Even on the bus, players have to sit in a zigzag fashion to maintain the social distancing norm. Players have also been denied access to hang out in their respective balconies.