IPL 2020: Match 2, DC vs KXIP – Rahul's batting template and Dhawan's powerplay heroics
Updated - Sep 20, 2020 3:24 am
2.2K Views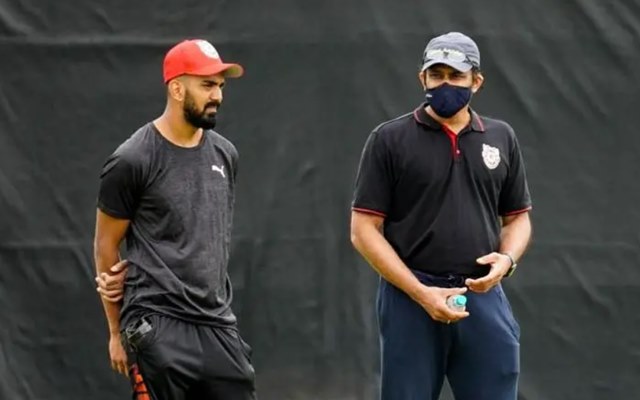 Kings XI Punjab and Delhi Capitals, two of the most underperforming teams in the IPL history, will begin their IPL 2020 campaign on Sunday. The two teams have got a variety of spinners in their ranks, especially the Delhi Capitals who can able to play with just one pace option. The tournament opener between MI and CSK showed the need for pacers and the dew factor later on in the game which is working against the spinners. This could lead to a change in strategies of other teams who are prepared for slower tracks.
Rahul – The anchor or the aggressor?
There is a striking difference between KL Rahul's approach while batting in the 2018 and 2019 IPL seasons. Rahul was an aggressor in 2018 where his strike rate was well over 150 in the powerplay and had an average of 91 in the same period. Rahul did struggle during the middle-overs where he struck at less than 130 and averaged just over 25. Rahul did bat on few occasions at the death in that season where he was at his destructive best and ended up with a strike rate of 252.2.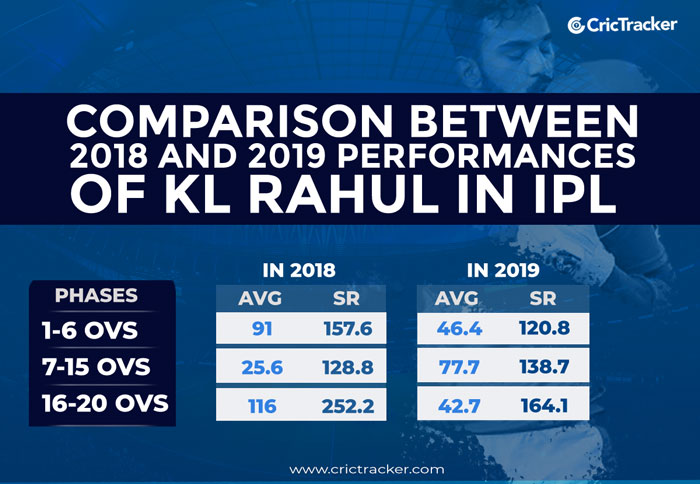 The story has been quite opposite when it comes to the 2019 season as Rahul backed himself to play almost an anchor role to give depth to Kings XI Punjab's batting. This resulted in a big drop in Rahul's strike rate during the powerplay overs to 120.8 and average cut down by half to 46.4. His numbers did improve in the middle overs as he averaged 77.7 during that phase; three times that of his 2018 average. As Rahul has taken up the captaincy duties of KXIP, we can expect him to follow the 2019 pattern and not of 2018.
Change in Dhawan's approach to the powerplay
Shikhar Dhawan, despite his rich record in the ODI format, often gets a blind eye from the fans and critics while playing the 20-over format. The Southpaw always receives criticism for his approach, especially in the powerplay. Until the end of the 2017 season, Dhawan struck at 117.1 during the first six overs in the IPL but in 2018 it raised to 129.1 although the runs came at same average.
Things did change drastically in 2019 where Dhawan had a strike rate of 143.6 in the powerplay (the 4th best among the players who played 100+ balls) while his average read 48.4 (the 5th best among the players who played 100+ balls). The reason behind this big difference from the last two seasons in Dhawan's powerplay numbers could be earning a lower price during the IPL auction and also change in the franchise and responsibilities.
Also Read
Beware of spin smashers!
A total of ten players had a strike rate over 150 against spin bowlers across the last two IPL editions. (Min: 50 balls faced) As many as five of them are expected to be part of Sunday's fixture including four from the Kings XI. Nicholas Pooran has an average of 48 and a strike rate of 162.7 against spinners in the IPL while another West Indian Chris Gayle averages 53 for KXIP and strikes at 152.3 against spin. KL Rahul and Rishabh Pant have been India's best in terms of run-making over the last two IPL seasons and have done well against the spin.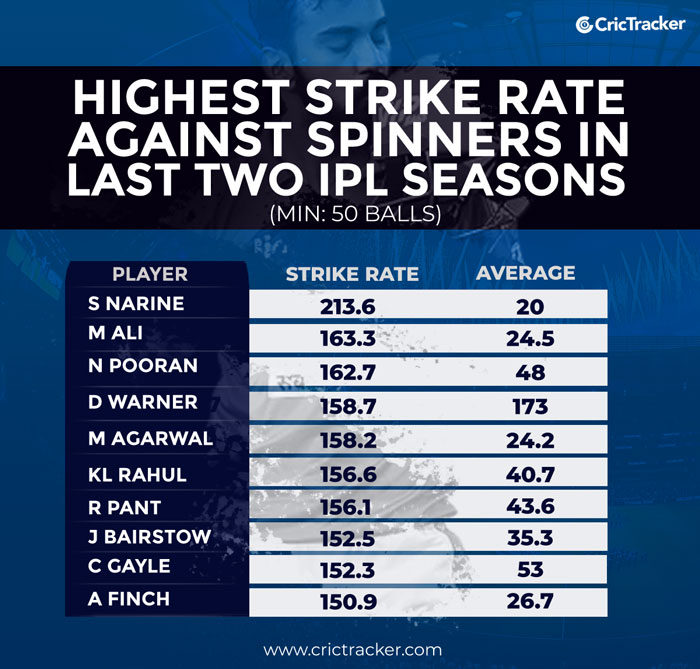 The duo has scored runs at an average of 40+ and a strike rate of 155+ against the spin bowlers in the last two years. As many as 43 players faced 100+ balls of spin in 2018 and 2019 IPL seasons but only two of them struck at a higher strike rate than Mayank Agarwal's 158.2. However, the dynamic batsman averages only 24.5 against spinners in this period. Though Mayank's numbers in terms of average in IPL are quite poor, the 2020 season could give a new dimension to his IPL career due to his approach in the format.
Cottrell to stop Pant?
Rishabh Pant has been unstoppable in the IPL especially between 11th and 20th overs across the last two seasons where he did the bulk of his scoring. The keeper-batsman scored 807 runs during that phase at a strike rate close to 190 and an average around 40 per bowling dismissal. Digging deep into Pant's 11-20 overs data in the previous two seasons, we can see his struggles against left-arm bowlers.
Though bringing in a left-handed spinner based on it could be a dangerous sign, bowling a left-arm pacer worth a try. During the 2nd half, Pant made runs at an average of just 21 against the left-arm pacers in the last two editions. KXIP can save up two overs of Sheldon Cottrell for this phase and stop yet another massacre by Pant. Cottrell did get the wicket of Pant once during last year's T20Is where Pant scored 14 runs in 13 balls against the left-arm pacer.
(Stats as on September 18, 2020)