IPL 2020: No exceptions for England, Australia players moving from one bubble to another
They will need to follow BCCI's and UAE government's guidelines for the tournament.
Updated - Aug 14, 2020 10:11 am
3K Views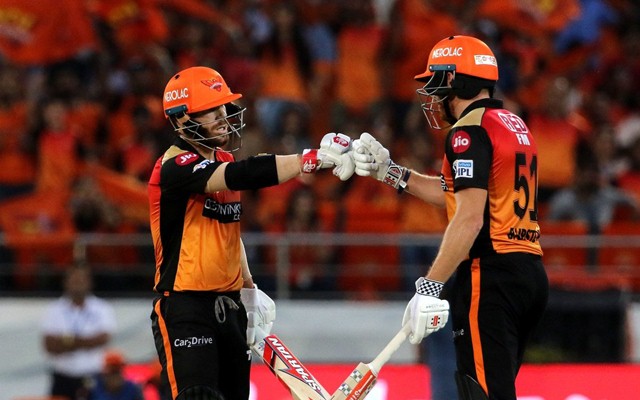 Follow us on Google News
The Board of Control for Cricket India (BCCI) has already put forth the guidelines for the 2020 edition of the Indian Premier League (IPL). The tournament is scheduled to get underway on September 19 in the United Arab Emirates (UAE) and players, along with the support staff will need to undergo tests and serve the quarantine period before taking action on the cricket field.
In the meantime, there will be a number of Australia and England players, who will be a part of the T20 event. Prior to the IPL, the two teams will be locking horns in a bilateral series, set to take place from September 4 to 16. However, despite moving from one bubble to the other, the players need to follow the BCCI's and the UAE government's quarantine procedures.
Strict norms in place for late arrivals in IPL 2020
As per reports in ESPNcricinfo, the Aussie and English players won't be getting any exception for moving from one bubble to the other as far as the Standard Operating Protocols (SOPs) are concerned. Their players need to carry a negative test report from the last 96 hours and get themselves tested at the airport. But for the late arrivals, the IPL is putting strict norms in place.
There were similar questions even in the Caribbean Premier League (CPL), starting August 18 in Trinidad. Dr. Akshay Mansingh, the CPL's chief medical officer mentioned it as a 'potential threat'.
"For those of you coming from the English tour, I just want to point out the difference between the two bubbles. When we went to England, we were coming from countries with few cases of Covid-19 into a country where it was rampant," Mansingh said in an e-mail sent on August 8.
"As a result, all that was done was to keep us safe from what was happening outside, and hence people were allowed to move in clusters and meet in rooms etc.
"In Trinidad there remain relatively low number of cases and they see anyone coming in from outside as a potential threat. Hence the bubble here is to keep their citizens safe from people coming from outside; even if you are corning from a country with low numbers of Covid-19 cases," he added
Follow us on Telegram