IPL 2020 postponed indefinitely after PM Narendra Modi announces COVID-19 lockdown extension
Since its inception in 2008, the cash-rich tournament has been organized in the April-May window of the cricket calendar
Updated - Apr 14, 2020 3:41 pm
421 Views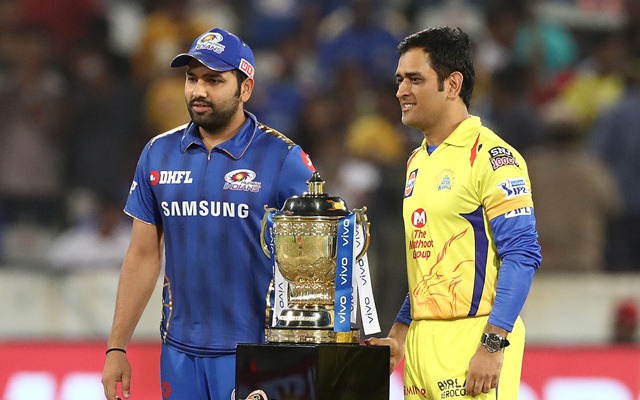 Follow us on Telegram
Due to the outbreak of the coronavirus pandemic, the whole world has come to a standstill. More than 1 lakh deaths have been registered around the globe and the outbreak of novel coronavirus has perturbed human existence. Amid the outbreak of the pandemic, India had announced a 21-day lockdown to tackle the situation. However, with the never-ending outbreak of the virus, Prime Minister Narendra Modi announced on Tuesday that the lockdown in the country will be extended until May 3.
The pandemic has also affected the sporting scenario in the country including the much-awaited IPL 2020. The thirteenth edition of the league was slated to start from March 29. However, the coronavirus debacle forced the organizers to push it further to April 15. But considering the extended lockdown and current situation in the whole world, IPL 2020 has been postponed further for an indefinite period.
There is no clarity at the moment regarding the possibility of IPL 2020. In such a crucial situation, BCCI has decided to review the possibility of organizing IPL 2020 only after May 3 when the government comes up with further guidelines regarding the COVID-19 outbreak.
Since its inception in 2008, the cash-rich tournament has been organized in the April-May window of the cricket calendar. However, due to the coronavirus crisis, the tournament has landed into hot water and its feasibility looks bleak this year.
IPL 2020 can be scheduled before T20 World Cup 2020
Earlier, BCCI president Sourav Ganguly had hinted at a further postponement of the cash-rich league. "Practically speaking, when life has come to a standstill everywhere in the world, where does sport have a future in this," Ganguly had told the New Indian Express.
Several reports had surfaced over the internet stating that the much-anticipated IPL 2020 might be organized in the October-November window in which the T20 World Cup 2020 is also scheduled to be held. However, BCCI treasurer Arun Dhumal had dismissed the speculations saying that it's 'too premature' to comment on the October-November window for IPL 2020.
Talking about the spread of coronavirus in India, the country has witnessed over 10,000 positive cases and 339 deaths so far. Due to the lockdown extension, the resumption of sporting events remains unstable at the moment.
Follow us on Google News