IPL 2020: Ricky Ponting wouldn't let Ravi Ashwin 'Mankad' on the last ball of an IPL final
The DC head coach also threw some light on the atmosphere going on in their squad ahead of IPL 2020.
Updated - Sep 20, 2020 4:59 pm
717 Views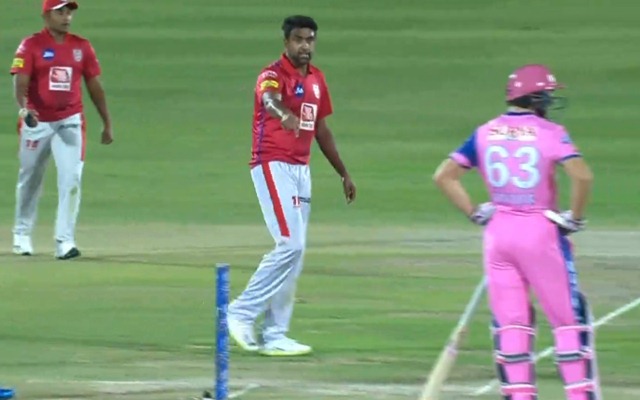 Delhi Capitals and Kings XI Punjab are all set to pick up their first game in action today, September 20th. The head coach of the Capitals, Ricky Ponting, has been too vocal about his opinion on Manakading lately. In the IPL 2019, Ravichandran Ashwin's act of 'Mankading' Rajasthan Royals' Jos Buttler divided the cricket fraternity. While many believed it comes inside the law of cricket, others called it against the 'spirit of cricket'. 
Ponting has again caught the attention by making some final comments on the same act. In a recent chat, the Australian was asked if he would let Ashwin step up for Mankading in the last ball of the IPL final. To which he replied that he isn't thinking, it's fair to take the trophy home this way as it will not fulfil the purpose.
"I'm not gonna bowl Ashwin, the last over of the game. But if that's the situation I wouldn't want him to Mankad because that's going to be a hollow feeling to win an IPL from a Mankad. Although the Mankad is a simply playing rule of the game, but I'm not happy with it," Ponting said in a virtual chat on Amstrad Insidesport Face 2 Face.
Ajinkya Rahane won't be an automatic pick in DC: Ricky Ponting
The head coach also threw some light on the atmosphere going on in their squad ahead of IPL 2020. He said the vibe is really good and praised the newly hired Ajinkya Rahane and young skipper Shreyas Iyer. Despite lauding Rahane, Ponting made it clear that he won't be an automatic pick for the Playing XI for DC
"No, he's not an automatic selection, and I've already spoken to him about that. That was the first conversation I had with him when I landed here about the expectations of him and how I want him to play and two about the areas where I could work with him to improve his T20 batting," Ponting concluded.
Though the team looks in good shape, it will be a show to match how they replicate their words on the field. The Delhi franchise is set to play its IPL 2020 opener against Kings XI Punjab today on September 20th in Dubai.