IPL 2020 viewership surpassing EPL matches in the UK
Sky Sports Cricket's live viewers stand at 797,000 from October 12-18 going by research from Cricket Bet India.
Updated - Oct 30, 2020 11:05 am
2.3K Views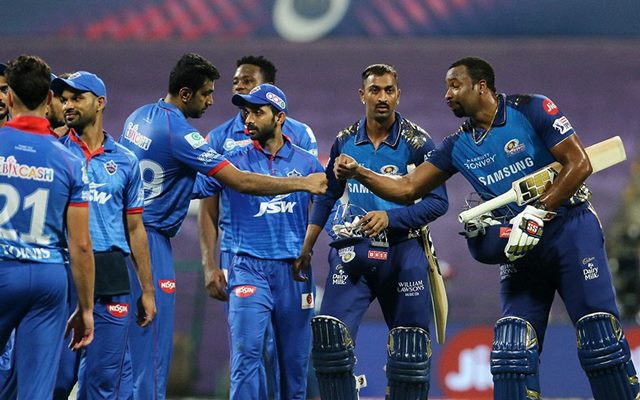 Follow us on Telegram
Prior to the start of the 2020 edition of the Indian Premier League (IPL), there were a lot of apprehensions and doubts surrounding the viewership. The same is because of the absence of crowds at the three venues- Dubai, Abu Dhabi and Sharjah- due to the massive COVID-19 pandemic that has rocked the cricket world from the month of March when the sport came to halt.
However, the Board of Control for Cricket in India (BCCI) has every reason to cheer as the pandemic hasn't affected the viewership by any means. Sourav Ganguly, the BCCI president, was, earlier, over the moon, seeing the response from the audience. In the meantime, the T20 tournament has fetched quite a bit of popularity abroad as well and the numbers speak for themselves.
As per reports in the Broadcasters Audience Research Board (BARB), the IPL's fandom in the United Kingdom (UK) is higher than ever before. The viewership of the games has surpassed even matches in the ever-so-popular English Premier League (EPL). As per BARB, in excess of 2,50,000 people have watched the cash-rich IPL in the UK over the last couple of weeks.
IPL beating EPL comprehensively
Sky Sports Cricket's live viewers stand at 7,97,000 from October 12-18 going by research from Cricket Bet India. It's way more than the figures of 2019 with an average of 2,11,000 for 2020. It's greater than the EPL's viewership under the controversial new Pay Per View system. Newcastle United's home game against Manchester United had an overall viewership of a mere 40,000.
Moreover, Liverpool's home match against Sheffield United fetched 1,10,000 viewers even as Arsenal's clash against Leicester City touched 1,40,000. The numbers are well below that the average viewership of the prestigious IPL. As per Cricket Bet India's study, the tournament has an 11 per cent growth rate in the UK and the figures are only expected to get better as with the progression of time.
For the time being, the 2020 IPL is nearing the playoffs. Most teams are remaining with one to two matches in the league stages. The points table is still wide open as only Chennai Super Kings (CSK) have been knocked out of the tournament.
Follow us on Google News