IPL 2021 Season Fantasy – Royal Challengers Bangalore Team Preview
In this article, let us analyze the Royal Challengers Bangalore team from IPL 2021 Season Fantasy League perspective.
Updated - Apr 8, 2021 6:50 pm
973 Views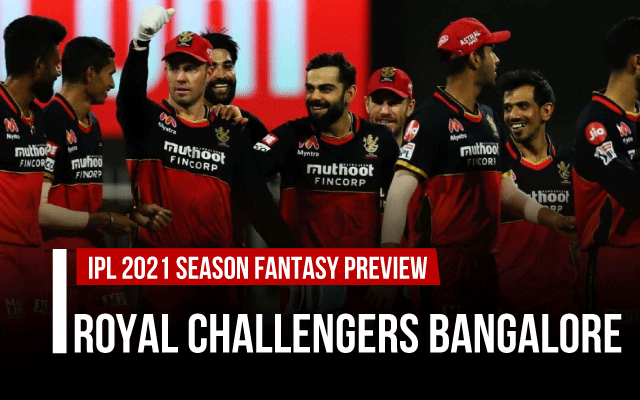 RCB have made a good number of changes for IPL 2021. They have strengthened their batting unit very well, while their death bowling is still a challenge. Though Devdutt Padikkal contracted the COVID-19 virus, he is back in the squad now. It will be a thing to see how the team manages its different batting combinations. Will Kohli be spoilt with choices?
In this article, Let us analyze Royal Challengers Bangalore Team from Season Fantasy League Perspective. The number given next to the player in brackets is the number of credits value in the official season fantasy league.
Expected Playing XI: Virat Kohli, M.Azharuddeen, Glen Maxwell, ABD, Sachin Baby/Shabaz Ahmed, Dan Christian, Washington Sundar, Kyle Jamieson, Navdeep Saini, Mohd Siraj, Yuzvendra Chahal
Virat Kohli(12): Despite his high fantasy price tag at 12 Credits, he should be part of the fantasy team due to his batting position and consistency. He is the first choice captaincy option.
Glen Maxwell(9): Maxwell is likely to come first down in the batting order and is likely to contribute a few overs with the ball as well. If he starts playing to his potential with both bat and ball, he will be a great fantasy captaincy option at a fantasy value 0f nine Credits.
AB Devilliers (11): This season, if RCB plans to give gloves to Mohd. Azharuddeen, then ABD's fantasy will get slightly reduced. Unless he is pushed down in the batting order, he will add a great fantasy value.
Yuzvendra Chahal(9): He was not at his best in the recent England series, but that dip could be temporary. This season, he will not be playing in Chinnaswamy, meaning he will be playing more number of games on the bigger grounds, where he has the scope to take more number of wickets. He should be fit in the fantasy team for the RCB matches.
Washington Sundar(8.5): If Padikkal misses the first match due to health concerns and RCB chooses to open with Sundar, he will bring good fantasy value otherwise not a great fantasy option as he bowls at a good economy than at a good strike rate.
M.Azharuddeen(6.5): If Azharuddeen grabs the opening slot and is handed over the WK duties, he will be the first choice uncapped player for all RCB matches
Devdutt Padikkal(9): It will be a thing to see whether Padikkal would be pitched in the opening match. He being uncapped, would become a first-choice player as the uncapped substitution.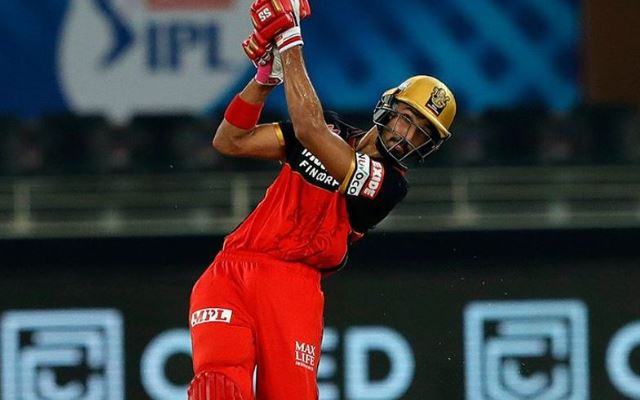 Mohd. Siraj(8.5)/Navdeep Saini(8): If both the bowling duo provides consistency in their death bowling, these could become great budget-friendly picks for RCB matches.
Dan Christian(8)/Kyle Jamieson(8.5)/Daniel Sams(8)/Adam Jampa(8.5): Though these players are likely to be part of the playing XI until they start performing, these players can be avoided in the fantasy teams due to the limitation of the overseas player slots.
Uncapped Players: M. Azharuddeen(6.5), Sachin Baby(6.5), Shabaz Ahmed(6.5), Rajat Patidar(6.5), Harshal Patel(7) are good probable uncapped players who can make it to the final XI and these can be roped into the fantasy team after confirming that these players are in final XI.