IPL 2021: Shreyas Iyer reveals how he and Ricky Ponting convinced R Ashwin to not run-out the non-strikers
Shreyas Iyer is not in support of running out the non-striker for backing up.
Updated - Jul 5, 2021 6:45 pm
46.9K Views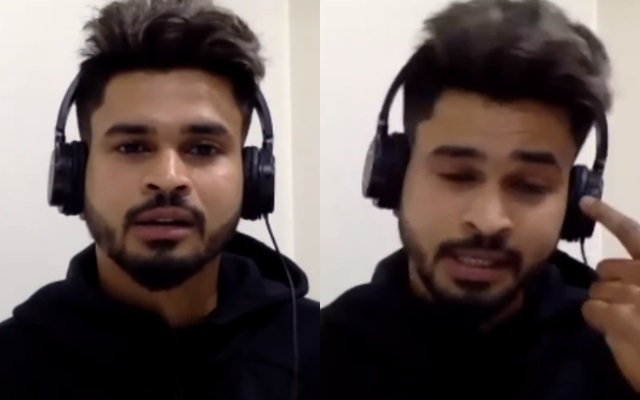 Follow us on Google News
Ravichandran Ashwin and running the non-strikers out have now become one of the most talked-about topics in cricket. It all started during Ashwin's time with the Kings XI Punjab side (now Punjab Kings) when he was captaining the side. In one of the matches against Rajasthan Royals, he had run-out Jos Buttler, who was backing up, which sparked a lot of debate around the subject. 
When Ashwin finally switched sides to move to the Delhi Capitals, his head coach Ricky Ponting was not in favor of the off-spinner trying to do something similar under his watch. In a latest interaction, Shreyas Iyer, who was the captain of the Delhi franchise when Ashwin arrived in the camp, revealed how he and Ponting convinced the spinner not to repeat what he had done when he was with Punjab. 
Shreyas Iyer is not in support of running out the non-striker for backing up
While in conversation with the YouTube channel of the Grade Cricketer, interviewers Ian Higgins and Sam Perry asked Iyer how he and Ponting mediate to Ashwin when it comes to their difference in opinion with Ashwin. "Ricky and I were really adamant on saying that we are not going to do that (running out the non-striker). Ashwin had to go with whatever we said," Iyer revealed. 
The Indian batsman further said that after some deliberation by the coach and himself, the senior pro finally agreed to not running-out for backing up, but with some terms and conditions. "Ashwin finally said, 'I am going to stick with whatever you guys say, until and unless the batter goes and does something very weird'," Iyer added. 
This particular incident had seen the light of the media when Ponting had admitted that he wouldn't want any of his players to run-out a batter on the non-striker's end. Ashwin, who has often been known as an opinionated man, had his reservations with Ponting's theory. That being said, the off-spinner has not attempted to run-out any batter since he joined Delhi Capitals, but has openly supported the idea of using this form of dismissal. 
Follow us on Telegram