IPL 2022: BCCI likely to decide fate of Ahmedabad franchise soon
CVC Sports, whose investments were found in UK betting companies, has not been given a green signal by BCCI yet to own the Ahmedabad franchise.
Updated - Dec 17, 2021 1:33 pm
12.1K Views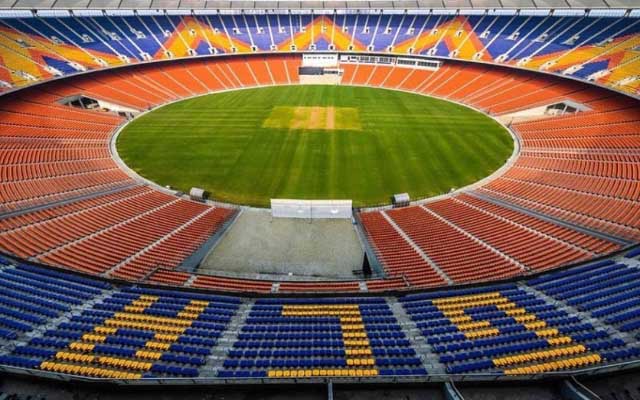 Follow us on Telegram
Amidst all the hype around the two new teams of the Indian Premier League (IPL), the fate of the Ahmedabad franchise, bought by CVC Sports, remains uncertain. While there have been several rumours regarding the same, the BCCI is yet to take a call regarding the decision on the Gujrat-based franchise.
As a matter of fact, they have been unexplainably silent on the matter. However, it has been learnt that the advice of a retired Supreme Court judge has been taken, and his advice is being awaited. While in an ideal scenario, awarding the franchise to the second-highest bidder in case CVC Sports aren't allowed to own the team seems correct, a report according to Cricbuzz states that the expert advice has gone against it.
Barely 48 hours after CVC Sports had bought the Ahmedabad team for ₹5,625 crores, legal questions rose over them. CVCCP were under question for being involved in business with international betting firms. Former IPL commissioner Lalit Modi had even tweeted about the same. "I guess betting companies can buy a @ipl team. Must be a new rule. Apparently, one qualified bidder also owns a big betting company. Does @BCCI not do homework. What can anti-corruption do in such a case?"
i guess betting companies can buy a @ipl team. must be a new rule. apparently one qualified bidder also owns a big betting company. what next 😳😳😳 – does @BCCI not do there homework. what can Anti corruption do in such a case ? #cricket

— Lalit Kumar Modi (@LalitKModi) October 26, 2021
CVC's Asian funds does not have links to any betting firms: BCCI official
However, irrespective of the uncertainty, there seems to be a confident vibe of settling things. As per the Indian Express, the BCCI doesn't seem to have any issues with the acquisition of the Ahmedabad franchise in the IPL. This is mainly because the international conglomerate's Asian fund, which bought the franchise, doesn't have links with any betting companies.
"CVC has two funds, European funds and Asian funds. While its European funds have links with (sports) betting companies, where betting is legal, its Asian fund is clean. And they invested from their Asian fund. That's the understanding. Still, the BCCI is likely to form a committee in a few days to be doubly sure," a Board member who had attended the AGM, told The Sunday Express.
Thus, the BCCI is expected to take a call with respect to the fate of the new team. If CVC isn't allowed to own the team, then there would apparently be a rebidding. This could however act as a hindrance towards the planned schedule for the 15th edition of the IPL.
Follow us on Google News