IPL: MS Dhoni opens up on Gurunath Meiyappan's role with the CSK before the spot-fixing scandal
CSK was suspended for two years after the 2013 spot-fixing scandal.
Updated - Mar 22, 2019 11:49 am
4K Views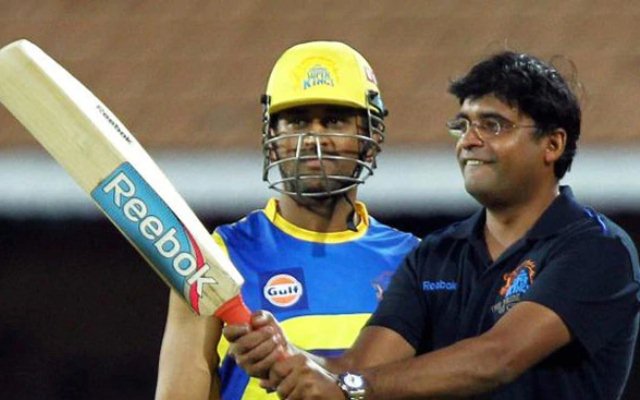 Veteran wicketkeeper-batsman MS Dhoni is known to be a tough individual. His struggles through the ranks to reach the peak of success are stories that encourage generations, not only in cricket but in other fields as well. However, the steely man also had his phases of disappointment and the most depressing of them was the 2013 spot-fixing scandal in the Indian Premier League (IPL) which led to the Chennai Super Kings' (CSK) two-year suspension.
The CSK's magnificent return to the centre stage last year after all the drama has been capsuled in a documentary named 'Roar of the Lion' which was released on March 20 on Hotstar. Dhoni has narrated the tale of the lions' return in it and it has been hugely popular.
The CSK skipper reflected on the forgettable phase in his career that had come with the fixing scandal in one of the episodes of 'Roar of the Lion' titled 'What did we do wrong?'. "2013 was the most difficult phase in my life, I was never depressed as much as I was then. The closest was the 2007 World Cup when we lost in the group stages," Dhoni said.
Though he added that the reason for the disappointment in 2007 was still related to cricket. He said that they already knew a harsh punishment was on the cards over the fixing episode.
The veteran cricketer, who said match-fixing is a bigger crime than murder, spoke on the then BCCI chief N Srinivasan's son-in-law Gurunath Meiyappan's role in the team. Meiyappan was seen sitting in the dugouts more often and his name had propped up in the investigation as well. It was reportedly said that he used to leak the team news which had caused a lot of controversy surrounding CSK as a team.
Guru was part of the team but it is debatable in what capacity
"Initially when Guru's name came up, whatever said and done, he was part of the team. In what capacity, that is debatable. Was he the owner? Team Principal? Team Motivator? What exactly was his role? I don't think anybody from the franchise side introduced Guru to the team as, you know, he's the owner. We all knew him as the son-in-law," MS Dhoni said about him in the documentary.
The Kings, along with Rajasthan Royals, were suspended from the IPL for betting activities conducted by their key officials – Meiyappan and Raj Kundra, respectively.
Here's Chennai Super Kings full squad for the IPL 2019: